Levi's® Engineered Jeans®
2009


Fashion with a Wink
In 2009 Levi's Engineered Jeans celebrates 10th anniversary with signature ironic pieces such as t-shirts with allover-printed Dollar notes or the American flag in an abstract, new interpretation. The collection comes out in a limited edition; very special the celebration-package: it consists of three denim-fits and a t-shirt each for girls and guys.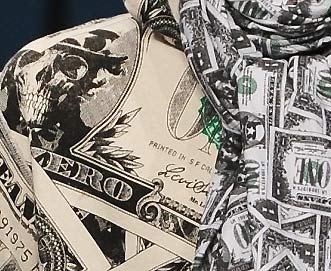 The three denims are the "Girls-Culotte", the super-loose "Giant" and the "Standard". The material mix of 100% organic cotton and Tencel, a soft natural fibre made of cellulose extracted from trees, provides resistibility and extra wearing comfort.





Video: Levi's Engineered Jeans "Odyssey - Freedom To Move", 2002. The commercial's song is Händel's 'Sarabande' Suite in D minor; advertising agency Bartle Bogle Hegarty (BBH). More about the couple who breaks through walls, the creative team, models, sound, post-production ...
theinspirationroom.com/daily/2005/levis-engineered-jeans-odyssey/
The Levi's Engineered Jeans story starts in 1999 when Rikke Korff, the founder of the Engineered concept, increased "The Freedom to Move" and enhanced the wearing comfort through twisted side seams.

Video: Making of website shooting for Levi's European website, fall/winter 2008/9.

The photos on the website are produced especially for the internet. On the video you get an insight into the work of the Levi's team and their agency Duke.
Levi's offers on the European website along to storefinder and catalogue of the current collections for women, men, kids, an interactive "get the look" styling consulter.
The anniversary 2009 collection will be available at Levi's® Stores and selected retail dealers from January 2009 www.levi.com.


more collections>>>