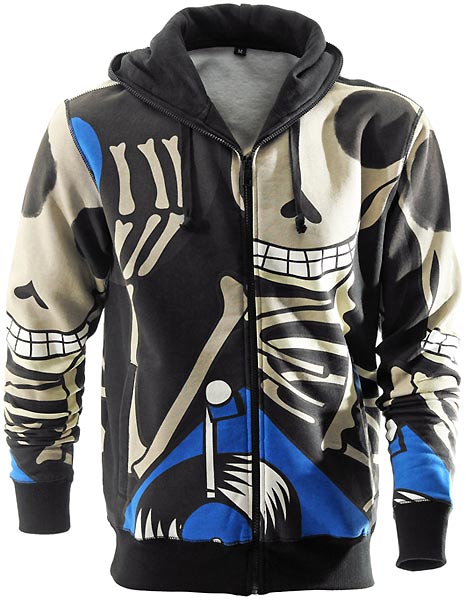 NEW YORKER feat. JIM AVIGNON
fall/winter 2008

Affordable Art to Wear
German born and in New York living pop artist Jim Avignon designed a special collection of casual t-shirts, sweaters, caps and scarves for the label New Yorker.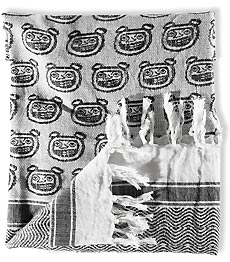 You can find on the pieces bones, skulls, animals and robots as frontal or all-over prints for men and women. For women the colors are bright and fruity, for men black, dark blue and grey bring a classical touch to the pieces with loud motifs.

Battle against Poverty
The collection supports the battle against child and youth poverty: a portion of every transaction is donated by the artist and New Yorker to institutions and projects that make young and needy youths stronger!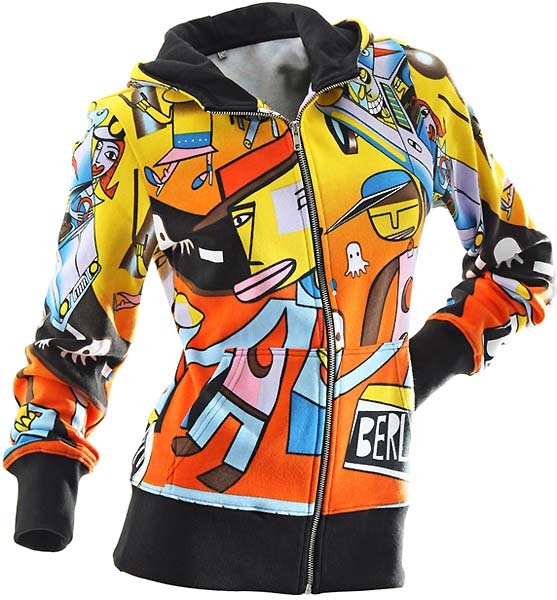 The Jim Avignon Edition is available beginning 17 September 2008 in New Yorker stores across Europe. Check out www.newyorker.de

Jim Avignon (some say he is born as Christian Reisz in the late 60s) is a cult-figure in Techno subculture in Berlin. In the late 80s he developed his talent by practising illegal Graffiti-art in Karlsruhe (Germany); in the 90s he started his career as a painter of stage decorations for raves. 1992 Jim Avignon was part of the documenta 10 in Kassel.
Since 2006 he is living in New York. He has designed watches for swatch, painted an aeroplane for British Airways, ... On Wikipedia you can read that he once said "I'd rather sell a thousand images for one dollar, than one image for a thousand dollars." Find out more about Jim Avignon en.wikipedia.org/wiki/Jim_Avignon

Jim Avignon has an official web address too. On www.jimavignon.com you will find yourself on a site about "Neoangin". Neoangin is Jim Avignon! Since 1997 he performs as a musician (tour dates on his site) and has released six albums until now.
Video: Neoangin's new album "The Happy Hobo & the Return of The Freaks"
Director: Margarita Jimeno
Camara: Philip Angert
Guespa Films ©2008