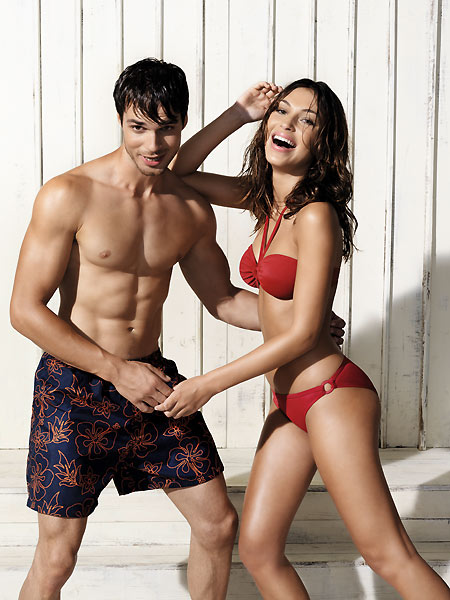 p2
spring/summer 2009


What to wear to get a Strawberry Daiquiri from Poseidon?
The Austrian sexy bodywear label p2 by the European textile group Palmers presents the new beachwear collection 2009 with an inspiring story about Poseidon who is waiting on the beach to invite the ladies to a Strawberry Daiquiri...
Therefore p2 has created a collection which opens the world of fantasy: the triangle bikini with animal print is called 'Snake' and is made for snake charmers, the triangle 'Wild Jaguar' for big game hunters, or 'Water Babe' (on this site) for tame pool ladies.


more collections>>>


p2 develops lingerie, beachwear and cosmetics for body conscious women and men. p2 is available in cosmetic and drug stores in Germany and Austria www.p2.com.
fig.: right: He wears the 'Surfshort', she the bandeau with minislip 'Beach Cocktail' in strawberry.
fig. below: Triangle bikini 'Pool Perfection', beach dress, padded triangle bikini 'Water Babe'.