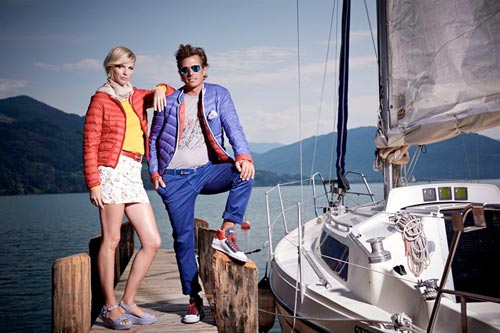 Alpine fashion label Luis Trenker's 'Sailing in the Mountains' motifs 2014
In December 2013, South-Tyrolean fashion label Luis Trenker - known for its strong connection to the European Alps and stores in ski regions like Kitzbühel, Zug, Davos, presented the Spring/Summer 2014 pieces with sceneries which could be headlined 'Sailing and boating in the mountains'.
Good location choice for the presentation of Spring/Summer 2014 looks!
Photos: www.luistrenker.com (C) David Sailer IMAGES 2013 studio@davidsailer.com.