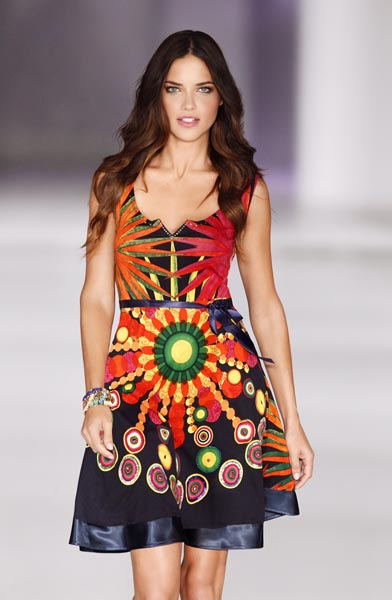 Adriana Lima is Desigual's first ambassador
In mid-April 2014, Desigual announced that Brazilian model Adriana Lima is the label's (founded 1984 in Spain, today in 109 countries) first ambassador and will appear in campaigns SS14 and FW14 under the motto 'La vida es chula'. The motto means 'life is cool'; it's a manifest how to face the world and meet everyday challenges: with zest for life and wit.

Already in July last year, Adriana Lima appeared on the catwalk in Barcelona and presented the colorful SS14 dress (photo on this page) with samba dance improvisations. From 20th April 2014 on, 32-years old Adriana Lima (she counts to the world's most requested models) will appear in Desigual's TV-ads in Europe.
Related articles: