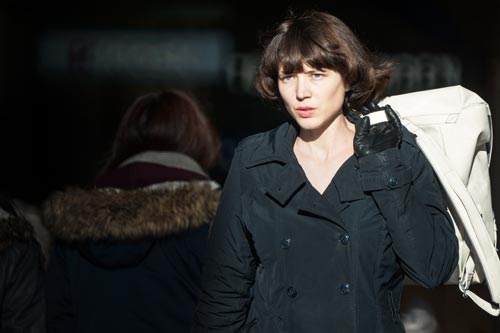 Rucksack named after 19th century Alpine climber Coolidge
In February 2014, Swiss label Freitag launched the new backpack 'R521 Coolidge'. The rucksack is named after American Alpinist W. A. B. Coolidge. During his adolesence, he was introduced into climbing by his aunt Meta Brevoort who was a pioneer of mountaineering and one of the first women ascending the Matterhorn.
Truck tarps recycler Freitag sent some street style photos of the new backpack. The street views by photographer Pierluigi Macor were made to give an impression how the Coolidge-bags look in urban surrounding.
fig.: Street views of the water-repellent backpack 'R521 Coolidge' by Freitag. The bags from recycled material will be available in many different colors - colors that were fashionable 10 years ago for truck tarps. The Coolidge-rucksack comes into stores on 20 March 2014. Photos: Pierluigi Macor.