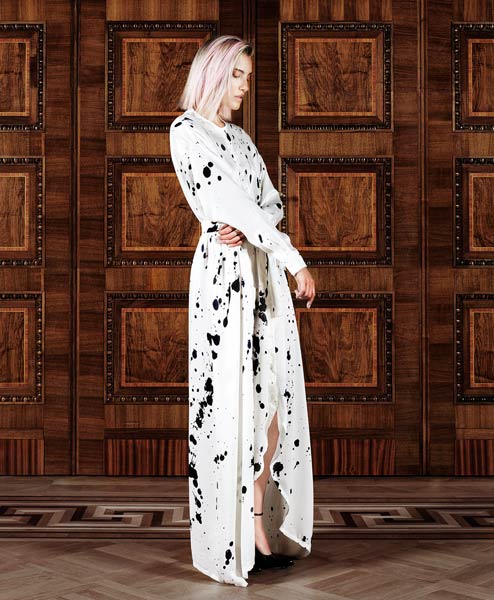 Luxury fashion-to-rent service for travelers
In September 2014, luxury hotel Park Hyatt Vienna sent some images and information about the new guest service: fashion-to-rent for travelers. Therefore, Park Hyatt collaborates with Vienna-based online fashion-to-rent company Moiree where fashion designers' creations such as (on view on this page) Gon's long white dress with black dots are available. The pattern makes think of the skin of Dalmatian dogs and brings Cruella de Vil of the legendary movie '101 Dalmatians' into mind. The (textile) dress looks great 'in movement'. It is on view at the Moiree trailer video which was filmed at Park Hyatt and posted one week ago online.
Find out more about the partnering hotels and designers on moiree.net/partners-vis/.
Photo provided on occasion of the start of the collaboration of Park Hyatt Vienna with online fashion-to-rent service Moiree in September 2014. (C) Park Hyatt Vienna.


more collections>