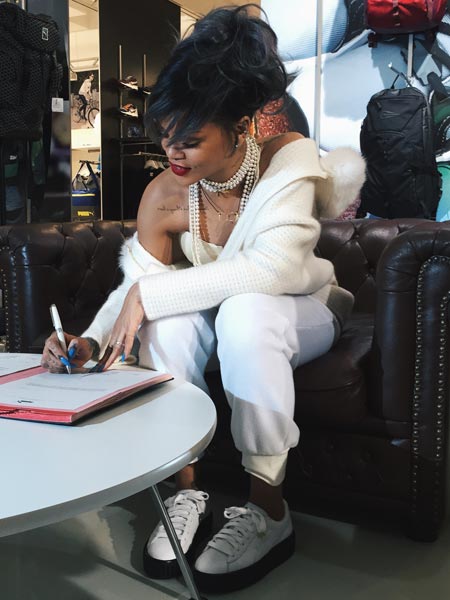 Rihanna signed contract with Puma
On 16 December 2014, Puma announced to collaborate with musician Rihanna from January 2015. Rihanna will be the official brand ambassador and Creative Director of Puma Women's Training apparel and shoes. Puma provided some ideas into which direction Rihanna's influence will guide the Women's Training category in the next months: unconventional, rule-breaking fashion (for sport, fitness, contemporary lifestyle) is the core message.
The first results of the collaboration between Rihanna as Creative Director and Puma's design team will be visible at items of the upcoming Spring/Summer 2015 collection. Puma unveiled only as much as that the range contains new interpretations of the brand's classical pieces and completely new products.
Photo: PUMA SE.


more collections>