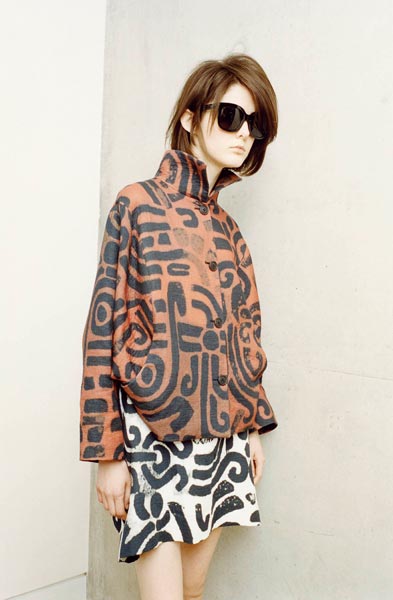 Statement-bags for the weekender
...seen in March 2014 at the current Spring/Summer 'Anglomania' collection by Vivienne Westwood. Fashionoffice selected the following combination with beach holidays in sight. The blouson and skirt look nice on plane, on a walk through the city as well as at the beach café. The weekender was chosen to fit to the wild crypto language-like pattern of the clothes (Vivienne Westwood was inspired by the meaningful symbols of the Maya). The selected tote bags (images below) are light and can be packed easily into the luggage. They can be used for the beach as well as for city explorations. The writings on the bags, 'Truth - Free Bradley Manning' and 'Save the Arctic' are statements which are understood almost all over the world; even when Bradley Manning has changed his/her name into Chelsea.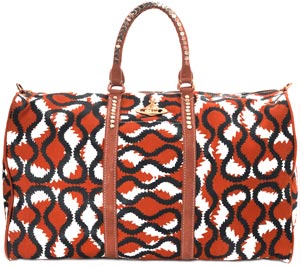 fig.: Weekender bag (photo: (C) Packshotfactory), blouson, skirt, and two tote bags with statements; 'Anglomania' line by Vivienne Westwood, SS2014. The collection from the more affordable line is inspired by ancient South and Central American patterns and arts & crafts like known from the culture of the Maya. Photos provided by Vivienne Westwood in March 2014.