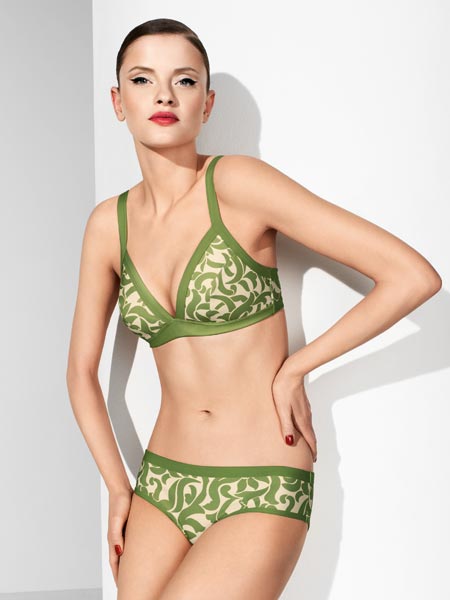 Wolford's swimwear shows dancing flowers
Today on 13 June 2014, Wolford sent some images of the current swimwear collection. Fashionoffice selected two models with subtle nude effect which is achieved by the design of leaf green or red rose floral patterns on beige. Art lovers might associate the bold color fields and the dancing movements of the leaves and flowers with the cut outs and paintings by Henri Matisse.
fig.: 'Nahla' swimbra and -panty; below, 'Nahla' forming swimbody; Wolford Summer 2014.