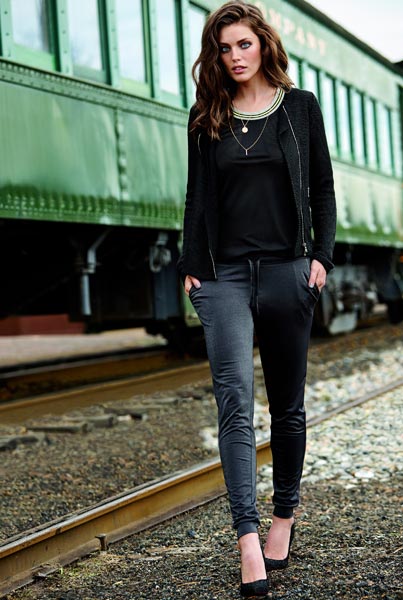 17 March 2015

Commodious track pants for holiday travels with train, airplane or car
Calzedonia presents this season several track pants for affordable prices from around 25.- to 30.- Euros. The comfortable elastic joggers originate from the fitness studio. Calzedonia's pants are designed to be worn outside on the road such as the image shows.
Numerous online style pages have already bespoken how track pants can be worn: these trousers can be up- and down-dressed; they can be worn at the office with white collar shirt and blazer and during leisure time with t-shirt and sweater. In combination with leather jackets, the bandwidth of possible styles is large.
Fashionoffice tip: The commodious track pants are a good choice for longer travels with airplane, car or train.

Photo: (C) Calzedonia.


more collections>