27 October 2015

Weber+Weber works with felted wool for urban men's wear with sportswear, mountaineering touch
Recently, men's wear designer duo Christian and Manuel Weber (image below) presented the Weber+ Weber FW2015 collection which is available since 22 October at the Viennese concept store Tiberius. The duo works with traditional materials - mainly felted wool from sheep, for the classical men's wear with influences from the sports world and mountaineering, especially from the Austrian/South Tyrolean region Tyrol/Dolomites.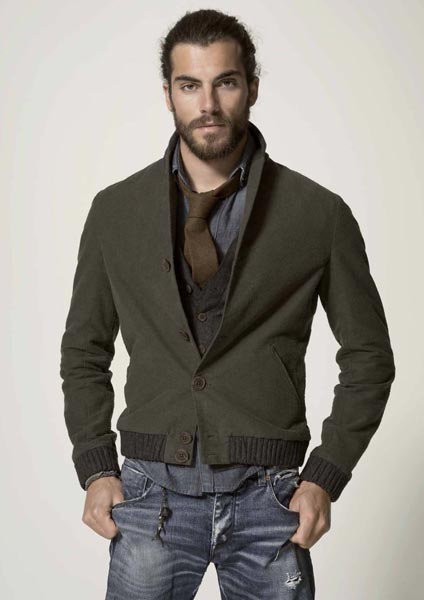 The men's wear line is a special project by the duo who developed the items from traditional materials, colors under the usage of new technologies such as for the coloring of the felted wool: Italian dyers mixed the colors after the look of traditional loden (=felted wool) fabrics and historical uniforms.
fig.: Campaign image from the Weber+Weber collection Fall/Winter 2015. Below: Designer duo Christian + Manuel Weber.