3 February 2016

Bik Bok and bloggers collect money for girls' education, health and protection in developing countries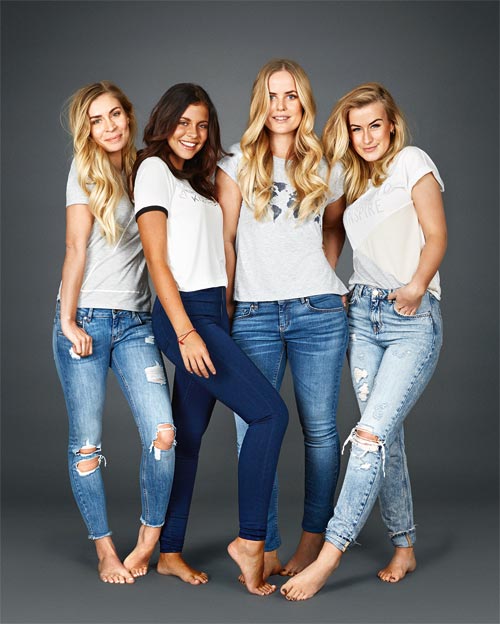 On occasion of Valentine's Day, the Scandinavian fashion label Bik Bok collaborated with bloggers from Finland, Norway and Sweden for the creation of charity t-shirts. Parts of the purchase (10.- Euros per sold t-shirt) will directly support the label's school project 'girlsrighttoeducation' in cooperation with Plan International; the NGO is active in the fields education, health and protection of girls in developing countries.

fig. from left: Bloggers Kira Kosonen (Finland), Nicole Falciani (Sweden), Johanna Fingal (Sweden) and Lene Orvik (Norway) in t-shirts with graphics or slogans presented under the motto 'Love' like the one by Lene Orvik "Aspire To Inspire" for the Bik Bok campaign #mycharitytee for 'girlsrighttoeducation' . The female fashion and lifestyle publishers speak about their creations at the video below. The t-shirts are available from today at Bik Bok stores and online.