24 January 2016

Calzedonia's new legwear SS 2016 reaches from elegant to punk-rock tights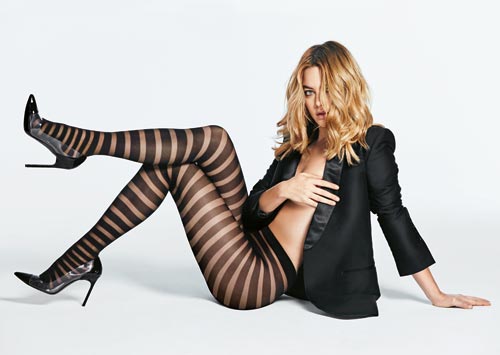 Recently, the Italian label Calzedonia launched the new tights collection Spring/Summer 2016. The items reach from elegant legwear with stripes (photo on this page) to punk-rock inspired net-tights with polka-dot like holes - last mentioned is on view at the video (below) which shows a selection of the new Spring/Summer range. The video was released together with the arrival of the first models at the stores. The tights with stripes are already on view online at the 'New Arrivals' page (fast checked today).

fig.: Model Camille Rowe in 'Striped Tights' by Calzedonia Spring/Summer 2016. Photo: © Calzedonia.
more collections>