24 August 2016

Fashionoffice's practical handbag FW16/17 tip: Italian Gabs handbag 'Chiara' can transform into shopper and tote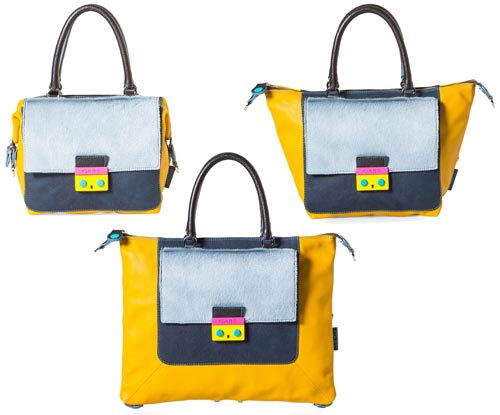 The Italian label Gabs Franco Gabbrielli dedicates its collections to the idea of transformation; even the name 'Gabs' is a transformation - it's derived from the term 'Bags' (two letters replaced). The yellow 'Chiara' bag (on view on this page) is from the new Fall/Winter 2016/17 collection. The video below shows how the transformation happens technically: with a system of buttons and straps, the tote can be formed into a shopper or shoulder bag and even into a handbag.
Photo: Gabs Franco Gabbrielli.