19 April 2016

Take Festival's pop up store presents wellknown and brand new Austrian design labels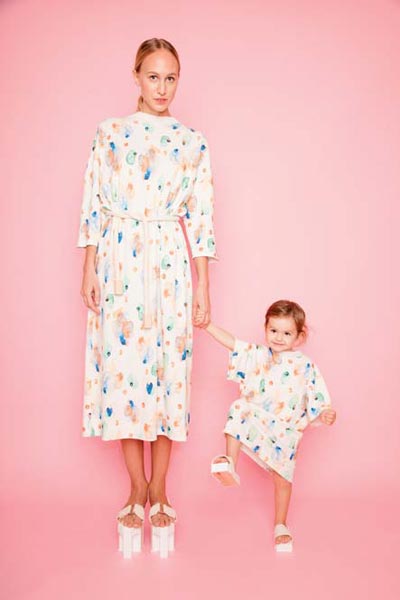 Take Festival for Independent Fashion and Arts (19 - 23 April at Alte Post, Vienna) sent the list of fashion, accessories and jewelry labels which can be found at the festival's pop up store (free entry) together with a selection of images; the one which shows the woman's and girl's wear (on view on this page) was the most colorful! The joyful fashion is by Nedra Chachoua who studied fashion at the Modekolleg Herbststrasse and the University of Applied Arts; in a Take Festival interview, she speaks about her inspirations and her future plans like a new website and concept stores as distribution channels.
The pop up store list shows wellknown names like art point or JC Hoerl, and newcomers such as Nedra Chachoua.
fig.: Woman's and girl's fashion Spring/Summer 2016 by Nedra Chachoua. Photo: © Lukas Gansterer.
The opening dates of the Take pop up store (fashion, accessories, jewelry; men, women, children):
Today on 19 April, VIP Opening from 20:30 - 22:00
20 + 21 April from 16:00 - 21:00
22 April 15:00 - 21:00
Saturday, 23 April 12:00 – 21:00
List of design labels:
Designers presented by LIEBLINSBRAND.at: