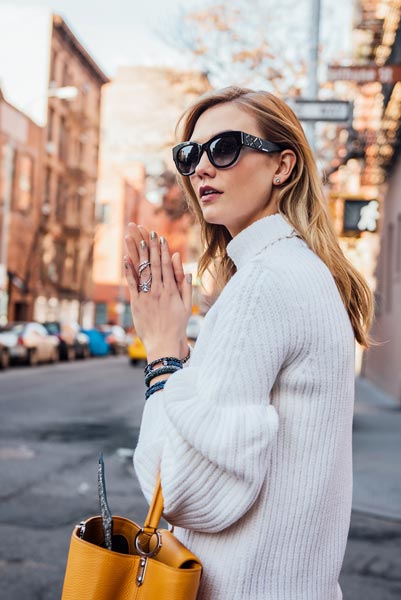 30 July 2016

Street style photographer Tommy Ton and Karlie Kloss for Swarovski
The images of the Swarovski street style #BeBrilliant campaign photographed by Tommy Ton with the brand's face Fall/Winter 2016 model Karlie Kloss in the streets of New York were theme in media already some weeks ago. Now, the first FW2016 jewelry items from the shooting are available in selected stores and online.
fig.: Rings, bracelets, watches... were captured by former Style.com and GQ.com photographer Tommy Ton with Karlie Kloss in the authentic setting of the metropolitan streets of New York. The image right shows Karlie Kloss photographed by Tommy Ton; the picture below, Tommy Ton and Karlie Kloss at work. One of the highlights of the collection is the Swarovski 'Crystaldust Bangle Double'; on view at the images in blue. Photos: © Swarovski.