10 April 2016

Engineered daywear for sporty urbanists by Peak Performance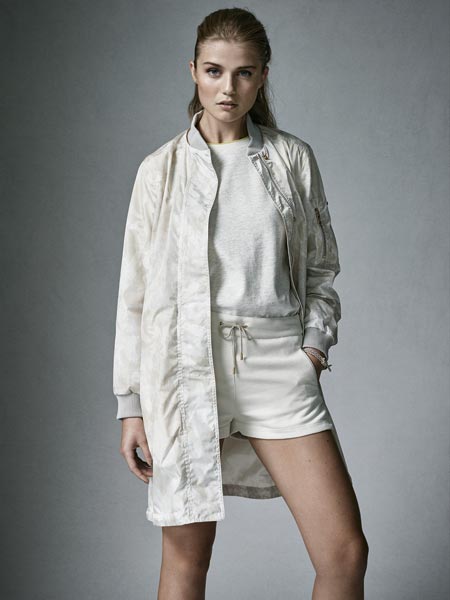 For this season, the designers at Peak Performance combined the esthetics of urban daywear style and sports functionality by using engineered fabrics for high-performance on the streets. The idea behind the designs was to deliver light clothing items which can be packed easily (keywords: cycling, traveling) and perform like sportswear.
fig. right: One of the highlights of the current collection is the long bomber-jacket, the women's 'Desire Parka' made of a 2-layer technical fabric which is durable and waterproof. The parka is on view on this page in elegant combination with shorts and t-shirt; all pieces in an off-white, cream-mélange color tone.
fig. below: Brand new is the 'Tech Collection' with bold number prints such as the baseball-style 'Tech Zip' jacket made of lightweight, durable fleece; on the photo in combination with 'Tech Shorts'.
All pieces: Peak Performance Spring/Summer 2016.