31 March 2017

Dachstein collaborated with blind mountaineer Andy Holzer for climbing footwear 'Spürsinn EVO'



fig.: 'Spürsinn EVO' of the 'Approach' collection by Dachstein, Spring/Summer 2017. Photos: (C) Wolfgang Lienbacher.
Austrian footwear label Dachstein sent some campaign images by photographer Wolfgang Lienbacher and product pictures of the Spring/Summer 2017 collection consisting of the 'Urban Outdoor' line, 'Approach' climbing shoe range, and 'Super Leggera' mountain boots. (Making of the campaign video).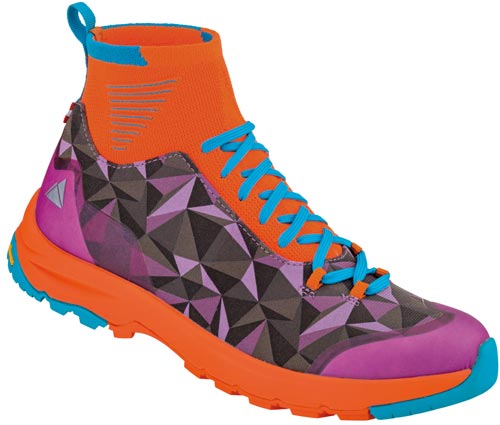 Highlight of the 'Approach' climbing boots line are the 'Spürsinn EVO' sock-like men's and women's boots which were designed in collaboration with blind mountaineer Andy Holzer. The German word 'Spürsinn' means as much as the 'sense to feel' which is essential for climbers. For the grip, Dachstein used a Vibram sole which is equipped with additional special features at the front section and the heel; the sole is also developed in cooperation with Andy Holzer and is named 'EVO 2.0'.
fig.: 'Spürsinn EVO' for women by Dachstein designed in collaboration with Andy Holzer, 'Approach' collection Spring/Summer 2017.
Video: Today, Dachstein shared on Facebook following portrait of Andy Holzer by the German TV station NDR on occasion of the mountaineer's next destination: the Mount Everest. The video shows Andy Holzer's training for reaching the summit.