7 February 2017
Shoreline waste recycled for upcoming H&M Conscious Exclusive collection, presented by Natalia Vodianova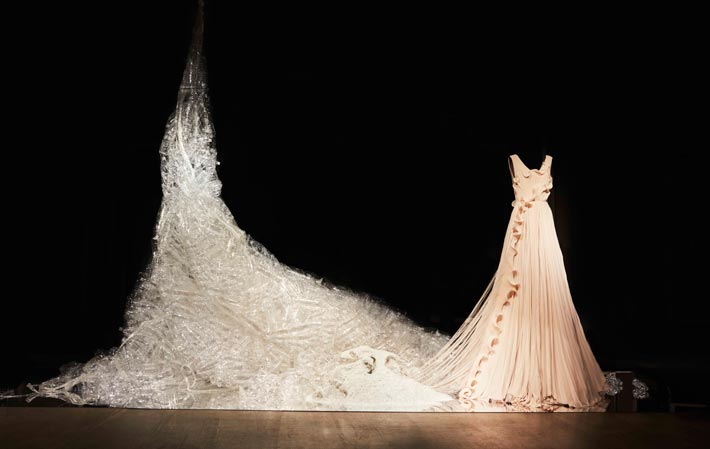 Keep the oceans clean is for H&M not only a motto; on 20 April, the fashion brand releases the new Conscious Exclusive collection (limited edition) of items made from plastic shoreline waste such as the dress on view on this page and presented by the campaign's face Natalia Vodianova (Facebook post embedded right, video below). Vodianova is known for working with high-end fashion and beauty brands. It's her first campaign with H&M.
"It's amazing to see the advances in sustainable fabrics that are used in the collection, pointing towards a more sustainable future for all fashion," says model and philanthropist Natalia Vodianova.
The pleated dress is made of the new Bionic® material. The polyester recycling fabric brand became internationally known several years ago when co-owner musician Pharrell Williams appeared as brand ambassador (video).
fig.: The powder rose summer gown with fluid plissé pleats is part of the H&M Conscious Exclusive Spring/Summer 2017 collection which consists of women's and men's wear and for the first time even kids' fashion and - also a premiere, an own organic oil fragrance; available as limited edition in stores and online from 20 April 2017.