25 April 2017

Swarovski 'The Swan Collection' presented with photos and text by multi-talent and influencer Margaret Zhang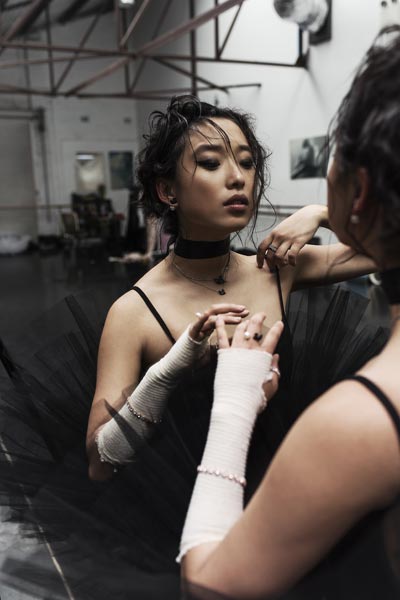 Margaret Zhang incorporates the ideal of an online fashion media producer. Recently, Vogue UK published a video portray of the multi-talented woman showing her at work in New York; and Business of Fashion reviews her curriculum vitae which started in the digital world in 2009 with a blog that led to recognitions as influencer by media like Elle or Forbes. The photographer, model, writer, stylist and consultant in one person is known for her self-portrait series such as the one for 'The Swan Collection' by Swarovski. The series is accompanied by the article 'Swan Song' at Margaret Zhang's blog 'Shine By Three' where she writes about her impressions of ballet from a very personal perspective. But the article isn't like an average diary entry. The writer's anecdotes with included self-reflections can be compared rather with literary works than with daily diary entries and haven't much in common with the characteristic distance of journalistic texts. Author Margaret Zhang is in every line of the 'Swan Song' present and completes with her text the photo series to a fashion-media-art work.
fig.: At the visual, Margaret Zhang wears two necklaces (one in normal size, the other is smaller), ring and pierced earrings - each of the items with black swan - of The Swan Collection by Swarovski. Swarovski was founded 1895 in Austria. Since several decades, the swan is the symbol of the brand Swarovski. Photo: Photography and styling by Margaret Zhang; (C) Swarovski.