23 May 2017

Swatch special editions pay homage to Parisian tennis tournament 'Roland Garros', the 'French Open'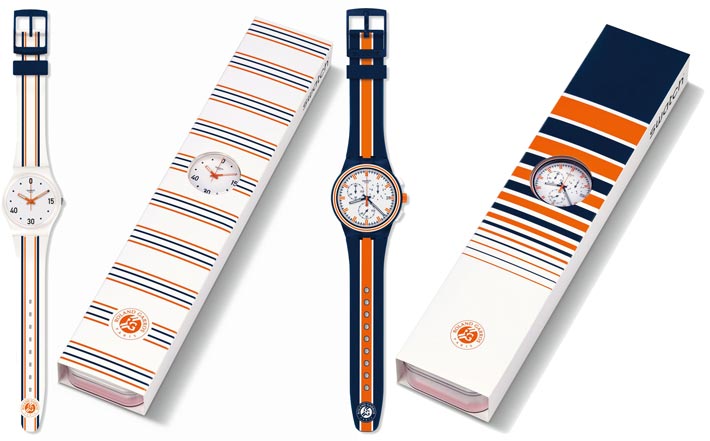 The stylish tennis tournament event Roland Garros inspires each year fashion producers. Watch label Swatch presents two special editions in tennis stripe design as tribute to the currently running French Open 2017 in Paris which is known as Roland Garros (until 11 June). Both models are colored in blue, orange, white; the 'Belle De Break' shows a lighter design with thin lines while 'Tie Break' has a stronger appeal with orange and blue block stripes. The color orange fits to Roland Garros' typical orange clay courts. The history of Roland Garros reaches back to 1891; the stadium was built in 1928 and the plans for the expansion with more hi-tech, green areas, etc. is already published online.
'Belle De Break' as well as 'Tie Break' carry at the watch strap the logo of Roland Garros (available at swatch.com and in stores).
Photos: (C) By Swatch.



Related article: Tribute to legendary 70s tennis apparel designs at French Open


more collections>