21 January 2018

DJ Mazay is one of the selected influencers who present the Diesel X AC Milan capsule collection with the football team's Rossoneri Devil inspired red-black camo-fire print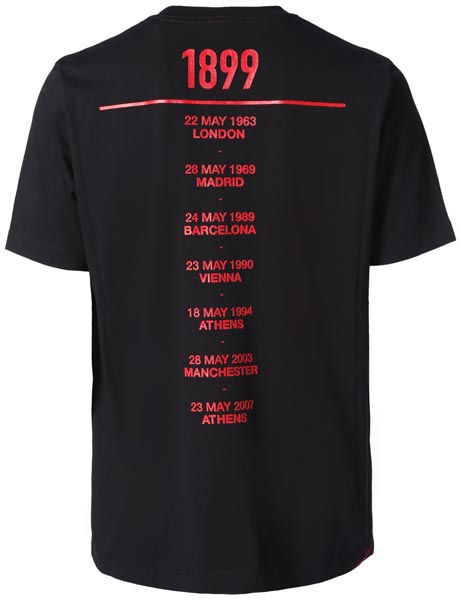 Recently, the new capsule collection 'Diesel X AC Milan' was presented with an in-store party in Milan, Italy, and pictures of influencers such as DJ Andrea Mazzantini (alias Mazay, image below, right) and players of the AC Milan team. DJ Mazay provides an insight into the event via short video.
The collection by the club's official partner is inspired by the off-field outfits, accessories, bags of the 1970s/80s. The range consists of a jacket, sweater, beanie,... two shirts - one is a celebration shirt (on view at the image right) with the dates the team (founded 1899) won its seven Champions League titles, the other (Mazay wears it at the image below) shows a flaming camo-fire print which is inspired by the AC Milan 'Rossoneri Devil' (Rossoneri is a word creation of rosso & neri; red & black; the Rossoneri Devil became popular in the 80s) and the team's signature club colors. The design of the weekender (made of nylon and leather with camo-fire print, picture below, left) remembers the AC Milan players' sports bags of the 1970s. The 'Diesel X AC Milan' capsule collection is available since mid-January.