30 January 2018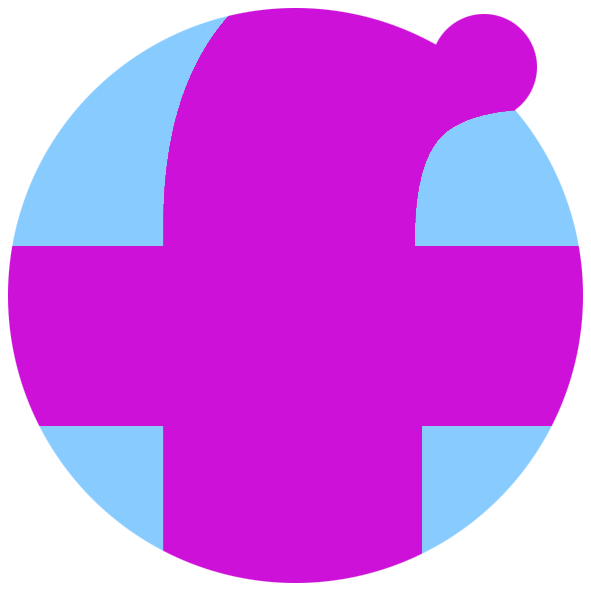 Fashionoffice Spring 2018 tip: Exploring the elements
Fashionoffice selected some pieces from new Spring/Summer 2018 collections for exploring the urban landscape in sports adventure style. Find the descriptions of the items below: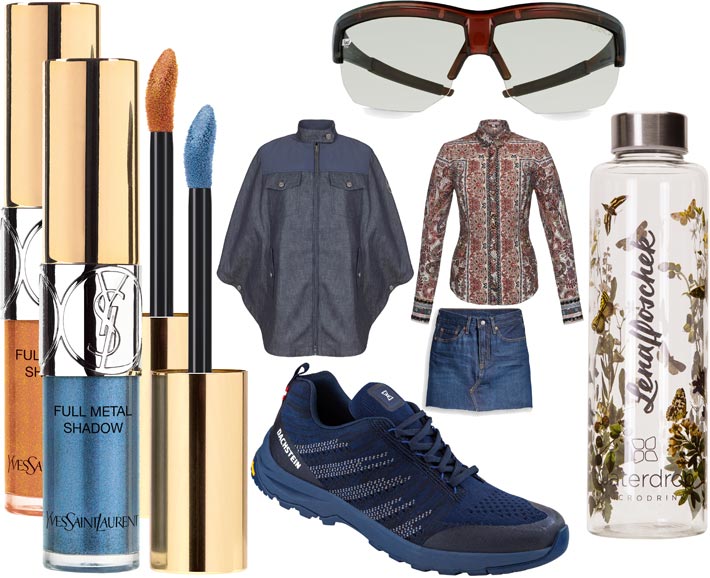 Eye shadows: The 'Pop Illusion' Spring 2018 Look by Yves Saint Laurent is inspired by an utopian dream landscape and dedicated to daring minds. The two eye shadows 'Full Metal Shadow' merge the earthy sources of the designs - 'Junky Tangerine' captures the colors of a sunset, with the transzendental, experimental wide space of illusion - 'Fantasy Blue' stands for the psychedelic memory. But who knows, perhaps the color trip started already in the morning with the orange spreading light of a sunrise? The collection is created for a never ending journey and as an invitation to explore new places. (Available in limited edition from the end of January.)
Water bottle: The water bottle by microdrink label waterdrop in packaging design by Lena Hoschek premiered recently on occasion of the Lena Hoschek 'Wintergarden' (show soundtrack, video) Fall/Winter 2018/19 show at Botanic Garden, Botanical Museum Berlin during Berlin Fashion Week. Last year, Lena Hoschek created already the packaging for the waterdrop 'Discovery Kit' containing cubes (waterdrops) for flavouring water with four different blends of vitamins, superfood extracts and herbs. The limited edition of transparent waterdrop glass bottles decorated with butterflies and plants in vintage design by Lena Hoschek is available since 22 January at BIPA.
Blouse 'Andrássy' from the Lena Hoschek 'Kiss me Piroschka' Spring/Summer 2018 collection which pays homage to Hungarian folk, hippie culture and 50ies tailoring.

Poncho made of Japanese denim from the 'An urban symphony' tribute Spring/Summer 2018 collection by Colmar Originals. Colmar combines functional styles with urban looks for SS2018 clothing dedicated to the perception of the environment of the city as an interplay of forms, colors, sounds and silence. The 90ies are an inspiring source for the new designs.

Skirt: Levi's 'Deconstructed Skirt' from the label's 'Red Tab Women' line of the Spring/Summer 2018 collection which is inspired by block party vibes, hip-hop, 80ies, 90ies, B-boys, and B-girls. (Photo: (C) All Rights Reserved © SF Digital Studio, Inc.).
Sneakers: 'Supernova' sneakers in navy, pirate black from the knit collection Spring/Summer 2018 by Dachstein. The very light footwear is knitted without seams like a sock in one piece. It's designed for walking on hiking trails in the mountains as well as on streets in an urban environment. (Photo: (C) Dachstein)
Eyewear: 'G4 Radical' performance eyewear by gloryfy (Red Dot Design Award and ISPO Award Gold winner) with unbreakable NBFX Transformer DayNight lenses from gold to brown for various light conditions; the eyewear can be adjusted with optical correction.


more collections>