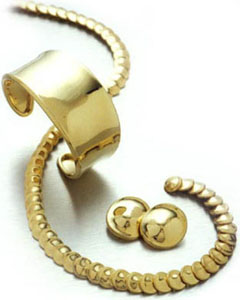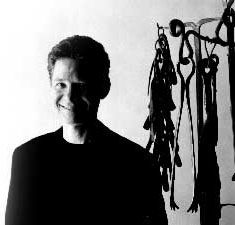 ROBERTLEEMORRIS.COM
next >>>__
Award-winning jewelry designer Robert Lee Morris recently announced the launch of WWW.ROBERTLEEMORRIS.COM.
The website is an in-depth exploration into the motivation and inspiration behind the work of the celebrated designer. Featuring streamlined and logical navigation, the site is designed to be surfer-friendly while providing a wealth of information, a full complement of interactive features and an abundance of visuals featuring the designer's work.
Users may also link to e-commerce site Enjewel.com where Robert Lee Morris product can be purchased. "The site is visually stunning using subtle earth tones and strong images on a clean white background," says Robert Lee Morris. "It perfectly reflects my design aesthetic and the look that is recognizably Robert Lee Morris."
Site sections include: an in-depth biography, a photo essay of the most important Robert Lee Morris pieces, and an innovative graphical where-to-buy map listing all stores that carry the Robert Lee Morris line. A listing of upcoming events and the latest news, as well as a "Hot off the Bench" page that showcases new designs- including pieces that are not yet available in stores- are also featured on the site.
Robert Lee Morris is considered one of the most influential designers in the jewelry industry today. Having spent his 30-year career collaborating with top fashion designers, including Donna Karan and Karl Lagerfeld, with his jewelry as wearable art, Morris quickly conquered the world of fine jewelry. Over the past two years, Morris has won numerous design awards including Grand Prize in the Tahitian Pearl Trophy- North America, Best Design in Pearls at the Couture Collection and Conference, the DeBeers Right Hand Ring Award and the Platinum Guild International Design Award.
Morris is also a two-time recipient of the Council of Fashion Designers Award and in 1995 was honored with a 25 year retrospective exhibition at the Museum at the Fashion Institute of Technology.