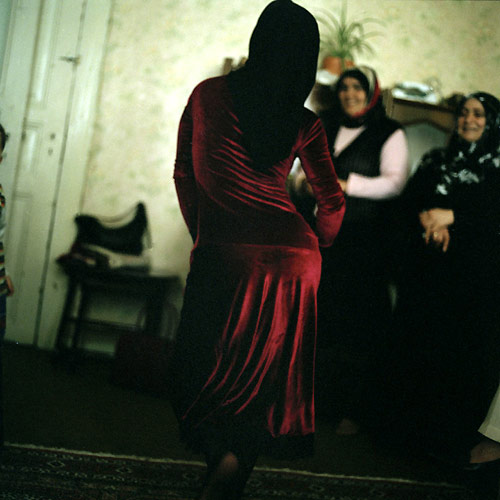 FABRICA: LES YEUX OUVERTS
AT THE MILAN TRIENNALE
5 June to 15 July 2007 www.fabrica.it/triennale
October 2006> Pompidou Centre in Paris
Autumn 2007> Sant'Anna museum of Palermo, Shanghai Cultural Development Foundation's - Bund 18
fig.: I SEE (2006) The Middle Distance. Photo: © Olivia Arthur / Fabrica. Fabrica is Benetton's communication research centre.
Olivia Arthur (United Kingdom) tells with The Middle Distance stories of young women living in Eurasian countries - between East and West. Olivia Arthur relates the social, cultural and religious pressures resulting from the encounter of different cultures and the ways in which the various societies react to change.
Curator Marie-Laure Joussetby, the head of the Pompidou Centre's design department, presents in this exhibition Fabrica's explorative and innovative strategies in communication. The First Section is entitled "An Eye on the World".
It explores Fabrica's characteristic openness to the world through a collection, entitled I SEE, of theme-based photo reports from six major areas of the world. next >>>