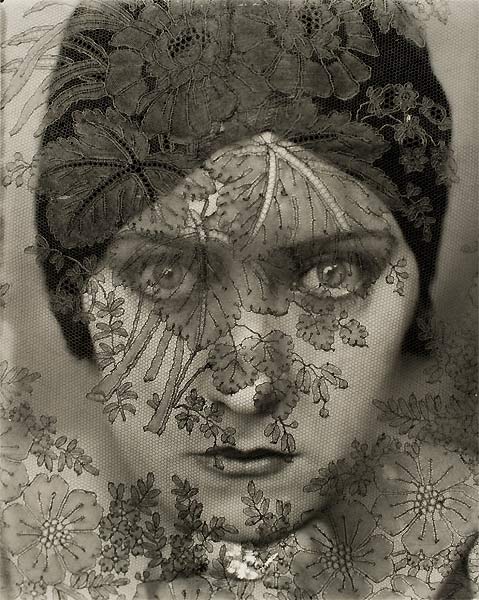 Vanity Fair Portraits: Photographs 1913–2008
14 February - 26 May 2008 National Portrait Gallery, London
14 June - 21 September 2008 Scottish National Portrait Gallery, Edinburgh
26 October 2008 - 1 March 2009 Los Angeles County Museum of Art (LACMA)
12 June - 30 August 2009 National Portrait Gallery, Canberra, Australia


The Construction of Celebrity
Vanity Fair, Condé Nast's publication for culture, fashion and politics, celebrates its 95th anniversary with a book presenting 300 iconic portraits since 1913 and a travelling exhibition of the magazine's historic archive of rare vintage prints with its contemporary photographs which comes in October 2008 to the Los Angeles County Museum of Art (LACMA) before travelling in 2009 to Canberra, Australia.
The curators of the exhibition David Friend, Editor of Creative Development of Vanity Fair, and Terence Pepper, Curator of Photographs at the National Portrait Gallery, London, have selected 130 portraits to explore the ways in which photography and celebrity have interacted and changed. Therefore they are displaying portraits from the magazine's early period (1913–1936) in conjunction with works from the contemporary Vanity Fair (1983–present).
"It's quite fitting that the exhibition show in Los Angeles," says Graydon Carter, Vanity Fair editor, "and LACMA is the ideal venue - a place where the artistry of all of these incredible portraits can be appreciated, yet close enough to Hollywood that a picture of the governor on skis in his action-hero days seems almost right."


First published in 1913
The American magazine Vanity Fair published the first issues in 1913. In the last 95 years Vanity Fair was edited by renown journalists/writers such as Dorothy Parker (enjoy her poem "Men" on en.wikipedia.org/wiki/Dorothy_Parker) and has published work of writers like Aldous Huxley, T. S. Eliot, Ferenc Molnár, Gertrude Stein (one of her quotations is "A rose is a rose is a rose is a rose"), ...

History of Photography
Even in photography the magazine wrote history: Edward Steichen, Man Ray, Cecil Beaton, Annie Leibovitz, Mario Testino, ... have created documents of time with an edgy touch. Among the portraits featured in the exhibition you will see Pablo Picasso, Albert Einstein, Jesse Owens, James Joyce, Katharine Hepburn, and Fred and Adele Astaire.
fig.: Gloria Swanson by Edward Steichen 1924, Vanity Fair, February 1928, © Condé Nast Publications Inc./ Courtesy George Eastman House. The introduction of modernism into photography was particularly evident in the progressive work of Edward Steichen (1879–1973), who held the title of Vanity Fair's chief photographer for thirteen years. Steichen was America's leading photographer of style, taste, and celebrity, and perhaps best remembered for capturing actors, whose likenesses in print or on-screen helped shape popular culture. Many of Steichen's iconic photographs will be seen in Vanity Fair Portraits, including those of Gloria Swanson, Louise Brooks, Anna May Wong, and Paul Robeson.
The name of one photographer in particular has become synonymous with Vanity Fair and contemporary celebrity: Annie Leibovitz. Just as Edward Steichen dominated Vanity Fair's first incarnation, Leibovitz elaborately chronicles today's version of celebrity. Selected from the several hundred shoots directed by Annie Leibovitz - often collaborating with photography Director Susan White and features editor Jane Sarkin - portraits of Arnold Schwarzenegger, Kate Winslet, Lance Armstrong, George Clooney, as well as Leibovitz's signature group portraits of the great talents of Hollywood.
In conjunction with the exhibition Liz Goldwyn will introduce her documentary "Pretty Things", which examines the demise of burlesque in America, on 26 October 2008. Check out details of the exhibition on www.lacma.org.

In the VF Store of vanityfair.com you can find the book "Vanity Fair: The Portraits: A Century of Iconic Images". You can pre-view 96 images from the book. Check out the VF Store on vanityfair.com.


more culture>>>