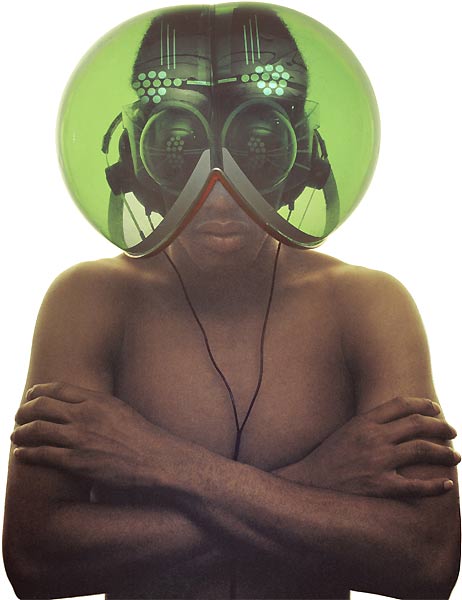 CLIMATE CAPSULES
Surviving the catastrophe

Exhibition: 'Klimakapseln. Überlebensbedingungen in der Katastrophe' at the Museum for Arts and Crafts Hamburg
28 May - 8 August 2010
Museum für Kunst und Gewerbe Hamburg, www.mkg-hamburg.de
What, if the 'Low Carbon Culture' won't succeed?
In March 2010, the German Museum for Arts and Crafts (Museum für Kunst und Gewerbe) and the University of Fine Arts of Hamburg have invited Fashionoffice to the opening of the exhibition 'Klimakapseln' (climate capsules) questioning how we will survive the future by showing around 25 examples of clothing- and living-capsules, which allow living independently from the exterior circumstances.
The curators of 'Klimakapseln' are guided by the idea: if the 'Low Carbon Culture' doesn't succeed worldwide what can we do instead?

'Klimakapseln' is not about to stop the climate change, but presents historical and contemporary concepts from design, art, fashion, science, architecture and urbanism that show how to survive it.
fig.: Haus-Rucker-Co Environment Transformer (Flyhead), 1968. Foto: Ben Rose. Esquire Magazine. Archiv Zamp Kelp.
The accompanying program of lectures, film, performances and workshops focuses on the interdependencies of the climate change and migration, politics on boundaries, conflicts on resources and the socio political consequences on cultural and social isolation.
The exhibition makers announce on the invitation that additional information will follow on www.klimakapseln.de.


more culture>