Ball gowns for debutantes
...is the special theme at the Viennese fashion houses of retailer Peek & Cloppenburg this season Fall/Winter 2014/15. For the first time, the fashion retailer will cooperate with the Wiener Opernball (12 February 2015) which is one of the most popular ball events in Austria. In early November, P&C unveiled the first looks with the announcement that designer Atil Kutoglu will create an exclusive debutante collection; 'Atil Kutoglu for P&C' will be launched in mid-December. Well, until the first pictures from Atil Kutoglu's debutante collection for P&C are available, find on this page images of three dresses which are already on stock.
fig.: Selection from Peek & Cloppenburg's range of debutante gowns; early November 2014: white dress by Luxuar (79,95.- Euros) and white gloves (19,95.- Euros); on the image right, two dresses by Jakes (left: 119,95.- Euros, right: 99,95.- Euros).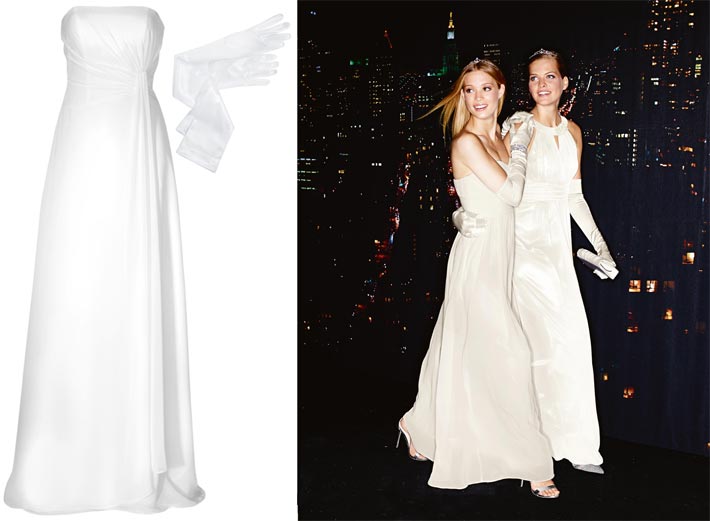 more culture>