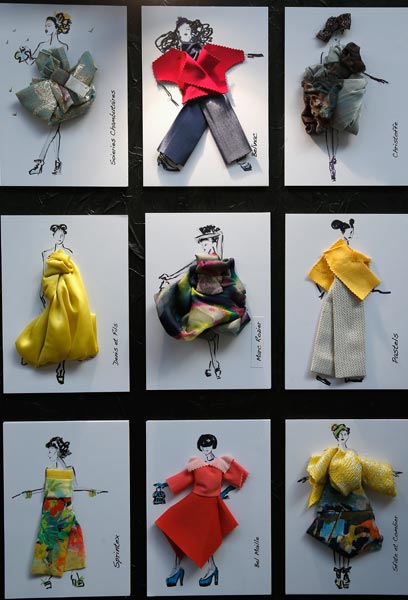 'Salon Made in France' presented manufacturing technologies for apparel, accessories, jewellery
From 9 to 10 April 2014, French high-end manufacturing technologies for luxury fashion products were presented at the 'Salon Made in France' Haute-Façon fair in Paris. The exhibitors gave insights into craftmanship as well as industrial techniques. Salon Made in France invited the exhibiting companies after their skills especially for visitors like fashion designers and heads of collections and the ones who search for collaborators from fields like horn, bone or ribbon craftsmanship, engravers, beadmakers, jewellers, hatmakers, etc.
fig.: General views of the 'Salon Made In France' 11th Edition at Le Carreau Du Temple on 9 and 10 April 2014 in Paris, France. Photos by Richard Bord/Getty Images; (C) 2014 Getty Images.