30 December 2015

Socially responsible economies and new independent forms of funding are significant for game changers in 2015: example Grüne Erde
Fashionoffice received through the year many releases about initiatives concerning environmental & socially responsible production of goods and crowdfunding projects. When looking in two or three decades back to 2015, this year will be probably the milestone when 'green economics' and 'crowdfunding' became (even thanks to internet like social media, funding platforms...) literally 'volume boosters' for a human and nature friendly market.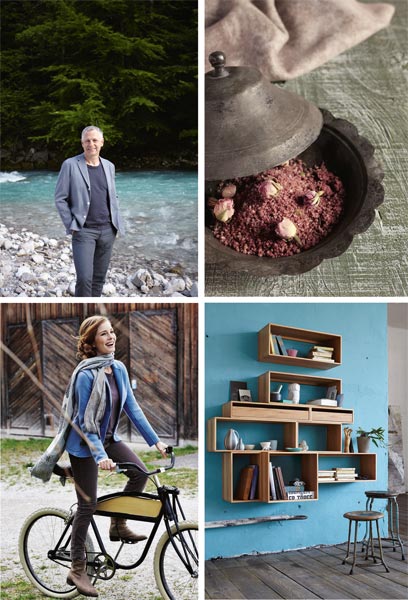 Grüne Erde co-owner and CEO Reinhard Kepplinger presented the company's balance with additional information where the profit will go: it will be shared with the staff (10% of the profit on ordinary activities before tax), support community activities (5% of the income; this year, the company will support SOS Menschenrechte in Linz and the refugee camp by Volkshilfe in Scharnstein) and the gained money will be invested back in the company - which is bank independent thanks to crowdfunding - such as in product developments or distribution channels like the internet (the distribution via online shop increased +8,6% according to the 2014/15 fiscal year balance).
The Austrian company Grüne Erde (translated 'Green Earth') is one of the country's ecological and social pioneers; it was founded in 1983 in Upper Austria with handmade mattresses and produces nowadays furniture, bedding, home accessories, beauty products and fashion under the motto 'preserving nature' at three own manufactories with a revenue of 39,7 million Euros in the fiscal year 2014/15, around 400 employees (80% women) in production, sales (14 shops in Austria and Germany, catalogue, online) and administration. Grüne Erde has received several awards like for the company's family-friendliness, community involvement activities, sustainability and design (latest the Green Product Award 2015).
fig. from left, clockwise: Grüne Erde co-owner and CEO Reinhard Kepplinger; rose petals sea salt from the beauty range; shelf 'Esempio' from the furniture 'Wohnen 2015/16' collection; classical woolen 'Walkblazer' from the current fashion collection.


more culture>