22 April 2016

Austria.info released this year's summer holiday trends under three categories which include nature explorations, water activities and culture inspirations
Recently, Austria.info (website of the Austrian Tourist Office) released the Summer Trends 2016. What people plan for their recreation time changes almost as fast as fashion! Recreational activities have impact on shoe trends (article) such as outdoor sandals in elegant style for urban walkers bring anecdotes of holidays like mountain-river hiking-rafting to the environment of metropolitan cities; or another example for clothing: the leisure-sport activity stand-up-paddling causes that the range of UV-protected long-arm shirts with turtleneck grows at stores.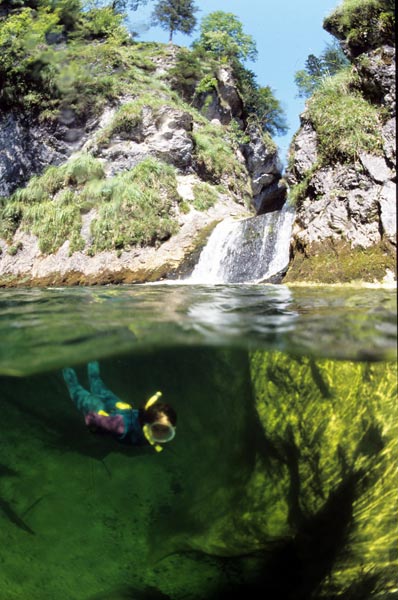 The Summer Trends 2016 are categorized under three themes which include nature explorations, water activities and culture inspirations in an urban environment and countryside.
The first category 'Nature' focuses on nature explorations inclusively self-experience under the leitmotif 'finding oneself in the beauty of the world' during walking, cycling or riding tours (in the mountains, cities...). Important at the 'Nature' category is that the time schedule is synchronized with the individual needs of oneself. Culinary pleasures are part of the program for pampering mind and body.
The second category concerns activities in, on or at 'Water'. Austria has around 25.000 lakes, 2.200 rivers, and has with ca 60% a mountainous geography; large parts of the country belong to the European alps - therefore, Austria is often named 'Alps Republic'. Activities that combine mountaineering, hiking and diving, swimming are top in summer 2016. Other mentioned trends at and on the water are yoga, stand-up paddling and canoeing.
fig.: The image shows a diver in the Gimbach river nearby the Austrian lake 'Attersee' where 'Hiking with the Diving Mask' is possible. Photo: (C) Harald Hois.
The third category is about 'Culture' in cities as well as countryside; many of the cultural activities happen through summer outside of larger cities. One of the trends for the whole family are workshops where music or dance can be experienced by doing.
Related Fashionoffice articles to the theme 'Culture Inspirations' in Austria: