MOTHER GODDESS in the Temples of Malta
summer 2004
The cult of "Magna Mater" is perhaps one of the oldest religions. The "sleeping lady" or "sleeping goddess" (can be seen in the National Museum of Archaeology www.heritagemalta.org of Valletta) was found in one of the megalithic temples (build between 3.600 and 2.500 BC). It is the most famous scultpure of Malta...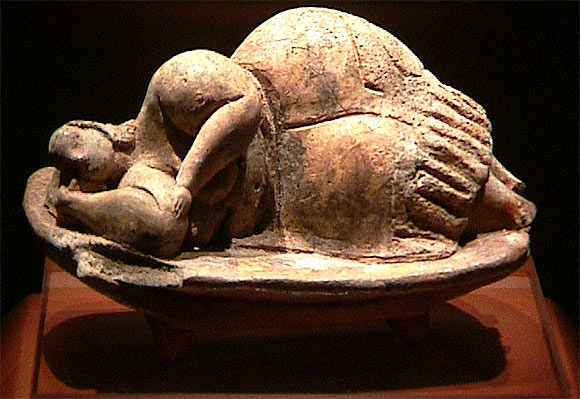 The "Magna Mater" was the most important goddess (she was the mother of all other gods) and responsible for all things living and growing, all parts of the life cycle from birth to death ...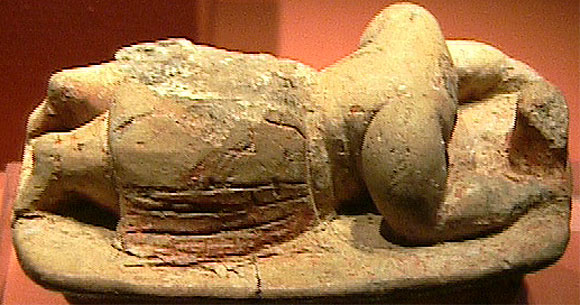 Her figure is ultra-female, like we know from "Venus from Willendorf" (found in Austria and was made 27.000 BC). around 1.600 BC the figure of the female goddess lost this ultra-productive shilouette - and she was divided in different goddesses: Demeter (fruitfulness), Hera (matrimony/birth), Athena (art/wisdom), Aphrodite (love) - the power of "Magna Mother" deconstructed in four goddesses....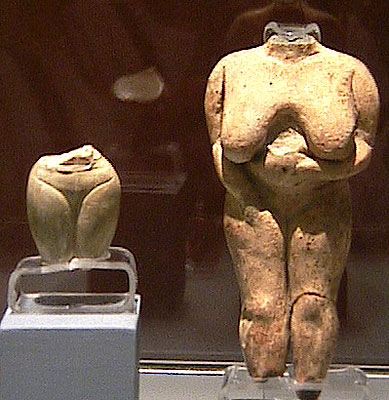 Does this sculpture of two ladies, one with a little child, represent Demeter and her daugther Persephone? The clothes show the fashion of Crete and Mycene. The two women symbolise the cycle of life: life (Demeter with the child) and death (Persephone is the goddess of Hades and rebirth) ...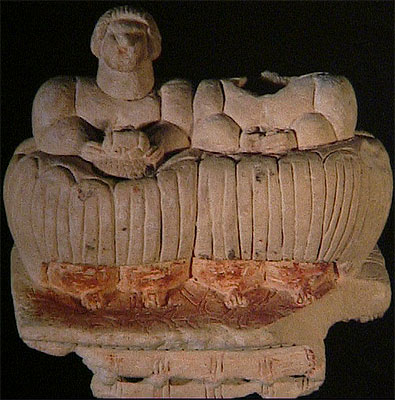 Many of such little figures (around 20 x 25 cm) were found in the temples of Malta. They represent the female goddess "Magna Mater". No male gods were found...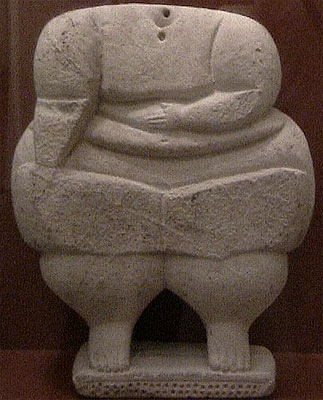 Even without any record (no signs of man in the temples) some archaeologists believe in the theory of the god of the sun, who organises the life of the earth, which is represented by the Magna Mater - without sun no life on the earth. The sun doesn´t need any representation in the temples, because through his own light, the god sun is there...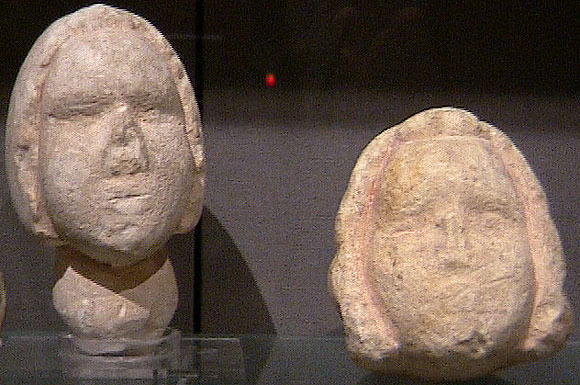 Some archaelogists (for example Marija Gimbuta 1921-1994) think, the opening of the temple represents the vulva of Mater Magna, and the sun (the male god) enters the temple through this opening ...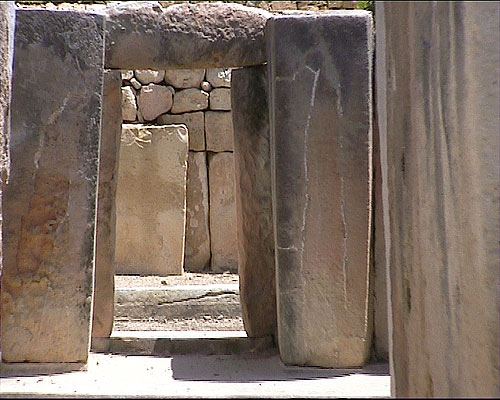 Ceremonies with the blood of animals for celebrating fertility ...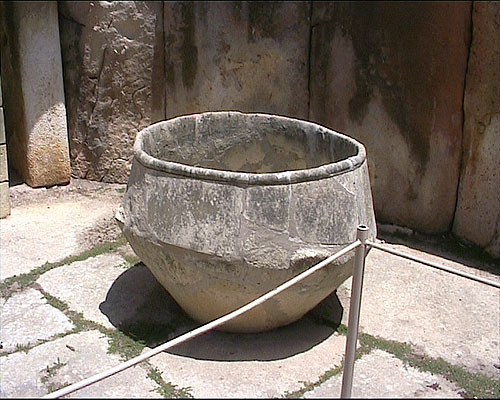 Altar with the most important animals for the ceremony ...

Altar in the temple of Tarxien with the symbol of the cycle of life ...
The "Magna Mater" statue, found in Tarxien, was around 3 meters high, and is one of the biggest sculptures of this time worldwide. The people in the temple of Tarxien brought their offerings (animals,...) to this statue of "Magna Mater". more culture >>>