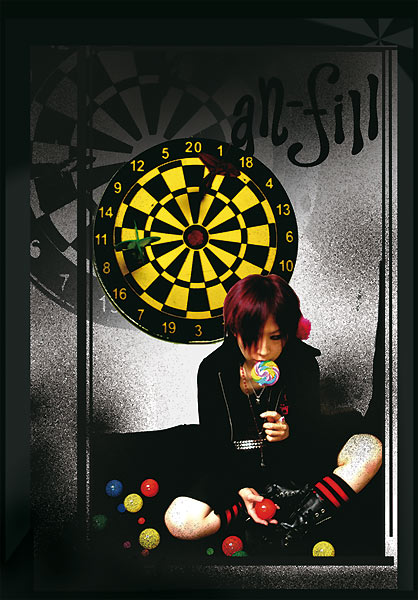 An-fill
at Design Festa Planet 06
9 Oct -15 Oct 2008
Design Festa Gallery in Harajuku, Tokyo



"Japone Panic! - A gathering of Japanese Subculture!"
Japanese punk and gothic label an-fill exhibits "Sundries and Fashion" during one week in October at Design Festa's special project "Planet 06" which focuses on the Japanese subculture.
"In this forthcoming project, we hope to give you a glimpse of this "underworld" and its individuality of style, gothic and lolita fashion, alternative movie screenings (Japone panic theater) and even a haunted house." Design Festa
an-fill started her own brand in 2007 and has exhibited previously at Design Festa. The theme of her work is Punk - Gothic. Therefore she collaborates with a major band and creates a limited edition of t-shirts.
Take a preview at the Japanese New-wave culture which you can find at the Design Festa Gallery designfesta.com/02_en/00_g_e/planet/.