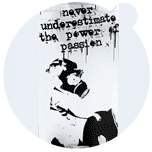 EX SKATE by EXTREME
fall/winter 2008

Board Graphics by Jonathan Edwards
In September 2008 the Extreme Group presented the new board collection EX Skate at the Surf Shop in Exeter, UK. The board brand EX Skate was launched in July 2008. One of the graphic artists of the edgy boards is Jonathan Edwards.

Jonathans work first appeared in the now seminal comic/style magazine for under achievers "Deadline" back in the mid 90's. Since then he has produced his own comics in the UK, France & America plus he has worked for magazines such as Mojo, Mixmag & Q. More recently Jonathan has supplied record covers for bands as diverse as The Black Eyed Peas, Belle & Sebastian, The Jungle Brothers and Krafty Kuts. His work is inspired by comics, old films, posters, record covers, kids books and other stuff considered "low brow art". Further details on Jonathan Edwards on www.jonathan-e.com.

EX Skate encompasses everything extreme, with words like passion, irreverence, freedom and vision encapsulating the brand ethos. They have been designed with the skate fan in mind that is edgy, fresh and sharp. The boards have been 2 years in development. The 17 piece range contains 9 skateboards, 4 Mountain boards and 4 Longboards. You can get the boards on ExtremePie.com.

The Extreme Group and its family of companies were started in 1995 by Al Gosling, founder of the Extreme Sports Channel and is a collection of businesses, with a shared brand and values. Aged 24, passionate about extreme sports and unable to find a job that interested him, Al set up Extreme.

Today Extreme delivers a range of branded lifestyle products and services including Extreme Hotels, EX Stores, EX Freshies (Café Restaurants), EX Element (courses and experience business), Extreme Entertainment (TV), Extremepie.com (online retail), Extreme Mobile (an MVNO mobile phone network), Extreme Drinks, EX Parks (sports based theme parks) , EX Time (watches), EX Mayhem (paintball), EX Events, EX Medics, EX Cover, EX Decko, EX Mob Accessories, EX Publishing, EX Rawstate (clothing/footwear), EX Skate (equipment), EX Travel, and Extreme Cred. Extreme employs 247 people and operates in more than 70 countries around the world.


more fashion.at/mobile>>>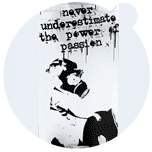 fig.: Extreme Survivor Skateboard Board





Video: Mystery - Dream spot - Bobier. You can rate it on the Extreme Sports Channel extreme.com.