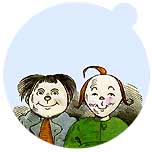 MAXXMO's Music Tip
Video: "Morning Hero" by the alternative psychedelic band Izabo from their debut album "The Fun Makers" (released in 2003 in Israel); realised by Julien Rocher and Thomas Leonard.
The first tracks of the new album 'Superlight' (will be released in 2009) are out now. In August 2008 Izabo presented some tracks of 'Superlight' on their tour through Europe as a preview. It will be available in France on 2nd March 2009 (ROY Music roymusic.com/distribution EMI).
The funk-disco with orientalique touch comes from three men and one woman: Ran Shem Tov (Vocals & Guitar), Jonathan Levy (Bass & Backing Vocals), Nir Mantsur (Drums & Backing Vocals), and Shiri Hadar (Keyboards & Backing Vocals).

Izabo is on tour in Israel: 19 Dec Tel-Aviv, 27 Dec Kfar Sava. For 2009 a concert is scheduled in Paris (2 April). Check out tracks, details on myspace.com/izaboband.