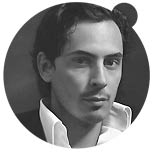 L'Oeuvre Noire by Kilian
10 fragrances for Men & Women
2008 release:
Prelude to Love, Invitation
In fall 2008 Kilian launched the 7th scent of the "L'Oeuvre Noire" collection of fragrances for men & women. It is an olfactory memory of a first encounter …
The collection centers about the theme "Love and its prohibitions". In 2007 Kilian released the first six fragrances under the title "The Black Masterpieces". They are paired under the leading ideas of pleasure, love, and pain. So you can choose after your personal preference (pleasure, love or pain) between Liaisons Dangereuses or Cruel Intentions, Love or Beyond Love, A taste of heaven or Straight to heaven. From 2008 on, Kilian will release each year a new fragrance until the collection contains 10 pieces.

"I conceived The Black Masterpiece with a quasi-Faustian ambience in mind. I wanted to cast a spell, like those that darkened Rimbaud's spirit or conjured the witches in Macbeth. But it also recalls contemporary R&B lyrics like those of 50 Cent, Snoop Dogg or Pharell Williams, all about temptation in the face of urban violence, like Baudelaire before them, as expressed in his prose poetry." Kilian Hennessy
Kilian's work place is described as "Dorian Gray continues to look down at us from his frame, a familiar spirit. And the sound of "Hennessy & Buddha" by Snoop Dogg seems to attain Nirvana."
One of The Black Masterpieces is Liaisons Dangereuses - typical me. The aroma suggests the night was too long! This fragrance highlights Plum from Damascus, a delicate fruit with a smooth note redolent of an alcove inhabited by languid lovers. Rich and complex, this odour has the heady charm of alcoholic vapours. At the heart of the fragrance, the floral breath of Egyptian Geranium is warmed by Cinnamon from Ceylon. Sandalwood from India structures the composition, which reaches fruition in a bouquet of sensuous musk notes; perfumed by Calice Becker.
The box is like a chest full of fabulous treasure. To find out what's inside, one must turn a key adorned with a black tassel. The perfume reclines on a bed of black satin, an artful presentation reminiscent of the 18th century.

"The black tassel imparts mystery to the fragrance, mystery warding off all sorts of black magic." Kilian Hennessy



more fashion.at/mobile>>>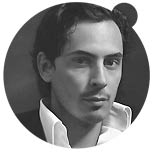 fig.: Portrait of Kilian Hennessy, photo: Albert Giordan Photographe
About Kilian Hennessy
Kilian Hennessy decided (as the grandson of the founder of The LVMH Group) to continue the family tradition in the luxury business.
Before graduating from CELSA (School of Higher Studies in the Information and Communication Sciences at the Sorbonne) he wrote a thesis on the semantics of odours in search of a language common to gods and mortals. In search of the "angels' share", he encountered the world of perfumery. The "angels' share" is what the House of Hennessy calls the percentage that - inexplicably - evaporates from cognac cellars, like an offering to the gods. One can well imagine angels stealing a few moments to savour those heady, forbidden scents!
After graduating from a university program in communication and language sciences, he trained with the greatest noses in perfumery: Alberto Morillas, Jacques Cavallier, Thierry Wasseur and especially Calice Becker. He chose to work in marketing for great perfume houses such as Dior, Paco Rabanne, Alexander McQueen and Giorgio Armani.
Check out the new collectible piece Prelude to Love, Invitation www.bykilian.com.