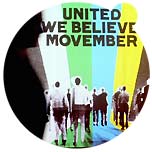 MOVEMBER 2008


October is the month of raising awareness for women's health, November for men's health

On 13 October 2008 the Australian founded, now worldwide, Movember charity tour that raises funds and awareness for men's health started with the launch event in London. The moustache is the sign for the male health tour which unifies the participants who are willing to let their Mo grow through November.
Women's health organisations have been very active in the last years, such as Pink Ribbon pinkribbon.org. Now even men have started their health program; although men find better health care than women (many female diseases are not so good explored and many physicians don't know how to medicate especially women; even in relatively harmless cases), it seems as if for some diseases men need support.
In October women make aware of breast cancer, men have chosen November to raise funds for scientific research on prostate cancer. For example, every year about 35,000 men in the U.K. are diagnosed with prostate cancer and about 10,000 men die from of the disease.
Prostate cancer is a disease that affects one in ten Kiwi males. According to the NZ Cancer Society's CEO Dalton Kelly, the only way to reverse this trend is with research and early detection.
"The Cancer Society is taking a lead on men's health for the future, 2008 Movember funds will be directed specifically at three initiatives; prostate cancer research, an information and counselling service and what we call the Men's Health Challenge programme which encourages men to learn more about their health and seek advice early."
This year, the fundraising efforts will be split between two leading NZ health organisations. Half will go to the Cancer Society of New Zealand to fund prostate cancer research and support services, and the other half will go to the New Zealand Mental Health Foundation's 'Out of The Blue' campaign to help men experiencing depression.
Founding Movember Mo Bro Jim Slattery says that the Movember Campaign in New Zealand has become a case study for the rest of the world, and he credits Kiwis with helping to make Movember a success on a global scale.
"We want to make Movember bigger and better this year and this can only be achieved with the help of Kiwi blokes uniting across NZ alongside our sponsors on board this year, each one generously backing us to help raise awareness and funds for men's health."
Movember spreads its words across the globe and takes place in Australia, New Zealand, America, Canada, UK, Ireland and Spain.

more fashion.at/mobile>>>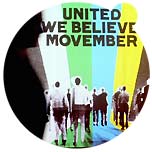 Check out tour dates, registration, sponsorship www.movember.com.


fig.: General atmosphere at the London Launch Party for Movember 2008, at Punk Soho on October 13, 2008 in London, England.

Movember (the month formerly known as November) is a moustache growing charity event held during November each year that raises funds and awareness for men's health. At the start of Movember guys register with a clean shaven face, then growing and grooming their moustaches throughout November whilst raising money and awareness about male health issues, culminating in Gala Parties at the end of the month. Every year about 35,000 men in the U.K. are diagnosed with prostate cancer and about 10,000 men die from of the disease. It is now the most common cancer diagnosed in men in the U.K. with at least one man dying every hour from the disease. Movember proudly partners with The Prostate Cancer Charity and funds raised by Movember in the U.K. are directly donated to the charity.
(Photo by Dan Kitwood/image.net) Dan Kitwood, 2008 Movember