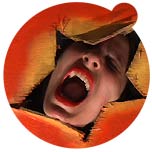 re.act.feminism – performance art of the 1960s and 70s today

13 Dec 2008 – 8 Feb 2009
Akademie der Künste, Berlin
Performances and Conference (discussions and theoretical reflections on how performance can be archived, documented and re-enacted; current strategies of gender-critical and interventionist performance ...)
22 - 25 January 2009
Check out details about live performances, conference ... www.adk.de


Dolled-up women in Performance
Exhibition curators Bettina Knaup and Beatrice E. Stammer are spanning with performative (feminist) works from 24 artists from Eastern and South Eastern Europe such as Valie Export (AT), Kate Gilmore (USA), Yoko Ono (J/USA), Verena Kyselka (GDR/D) ... across the history of art of two generations investigating the resonances of the 60s/70s movement of emancipation in current artistic productions in the form of re-enactments, re-appropriations, new formulations or documentary and archival projects.
Clothing, cosmetics ... are traditional themes in these performances such as in Kate Gilmore's work. The artist portrays in her work in tragicomic situations the difficulty to control uncontrollable and absurd situations. The artist plays the leading role (dolled-up women) in her videos and subjects herself to precarious situations while wearing clothing incongruous with her circumstances such as climbing a tower of furniture in a fancy dress or jumping while wearing stilettos (video: Double Dutch, 2004), ascended a slippery ramp in rollerskates (video: Cake Walk, 2005) ... The artists party clothes are always perfectly coordinated with the installation itself. On Kate Gilmore's site www.kategilmore.com/ you can view the videos.
"Performance art emerging in the 1960s and 70s was infused with ideas of social emancipation and fundamentally influenced by women artists interested in feminism. Performance art explored the intersection of art and life, of private and public. It offered an ideal medium for examining, deconstructing or reinventing (female) identity moving beyond attributions of femininity in mainstream culture," Akademie der Künste, Berlin
Performance art happened outside the traditional art spaces such as museums or galleries; mostly on streets. How this art can be archived is a theme at the conference (22 - 25 Jan 2009).
You can view at the exhibition's video archive more than 70 performance documents, video performances and interviews with artists.


more fashion.at/mobile>>>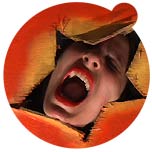 fig.: Kate Gilmore: Star Bright, Star Might, 2007, Video Still, Courtesy of the Artist and Smith-Stewart Gallery. Copyright Kate Gilmore.
New York based artist Kate Gilmore, born 1975 in Washington D.C, graduated at the School of Visual Arts, Master of Fine Arts, New York in 2002 and in 1997 at the Bates College, Bachelor of Arts, Lewiston, Maine. Gilmore is awarded with The Rome Prize (2007), Farpath Workspace Award and Residency, Dijon, France (2006), Artists Space: Independent Project Grant, New York, New York (2003) ... to name only a few.
In 2004 Kate Gilmore held her first lecture at the Tokyo National University of Fine Art and Music. Since 2005 she is teaching at the School of Visual Arts, New York; in 2008 she held lectures for example at Rhode Island School of Design, Rome, Italy; in 2007 at Parsons, New York, ... www.kategilmore.com
You can view the work of Kate Gilmore in an solo exhibition in New York at Smith-Stewart Gallery (21 November 2008 - 18 January 2009).