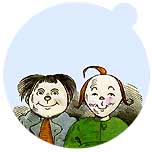 MAXXMO's Music Tip
Video: DJ Tiësto will play the New Years Eve 2009 with a special five hour set at the Roseland Ballroom New York. Recently, Tiësto was named by the UK dance magazine Mixmag as the Number One DJ of the year 2008: "No other DJ came close to matching the Tiësto juggernaut". The podcast of his radio show, "Tiësto's Club Life" has reached over 250,000 downloads a week.
Born in Holland, Tiësto became a DJ because he "liked to share music with other people. When I was younger, I'd listen to a radio show called the Soul Show, and to Ben Liebrand's mix radio program, where he would remix and cut up different tracks, and I just thought - I want to do this!"
Today he is worldwide renowned and awarded with several prizes such as the IDMA Award Best Global DJ / Best Electronic Dance Album (2008), Release Dance Award Best International DJ (2005), Ibiza DJ Award Best International DJ Trance (2004) ... In 2007 his track 'Elements Of Life' was nominated for the Grammy ' Best Electronic Dance Album'.
Tiësto recently stated that he will go on touring in 2009 and that he is currently working on a new record, productions and special remixes. Check out Tiësto's Website for details, tour dates ... www.tiesto.com.