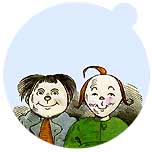 Maxxmo's Music-Tipp
CURSE
on tour: 12 Feb 2009 at moondoo's 1st Anniversary Weekender Part 1: RED BULL LIVE SESSIONS in Hamburg, Germany


Political society-critically texts
Video: 'Gangsta Rap' by the German rapper Curse (aka Michael S. Kurth). 'Gangsta Rap' is the lead single of the album 'Sinnflut' (2005). It entered the German charts on position 25.
Curse released his first album 'Feuerwasser' ('fire-water') in 2000. He is singing about things that happen around him. Curse's second album 'Von Innen Nach Außen' (2001; the title means 'inside outwards') reached the German Top-Ten Charts. It was rewarded by the German hip hop magazine 'Juice' with the title 'Best National Album'.
The third album 'Innere Sicherheit' (free translated 'interior security') has less electronical beats. The experimental album was produced with a wide range of instruments: classical transverse flutes, piano ... Curse's texts became on this album stronger political society-critically. The single 'Widerstand' with the German Reggae-Artist Gentleman was created at that time http://www.youtube.com/watch?v=zaI7XiGAB4o.
Curse collaborated with artistis like Kool Savas, Xavier Naidoo, Max Herre (Freundeskreis), Samy Deluxe, J-Luv, Braz (4Lyn), Patrice... On 12 February 2009 you can hear Curse in Hamburg, Germany!
Check out details about Curse, his albums, tracks, tour dates... http://www.last.fm/music/Curse