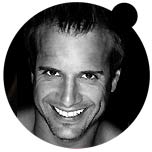 JÜRGEN KNOTH
winter 2009


Vienna's Calling
A Photo Story about Fashion Collections 2009

On 15 January 2009, Vienna based photographer Jürgen Knoth captures the current collections of international and Austrian designers like Elfenkleid, Wilfried Mayer, Callisti, JCHoerl, Anna Aichinger ... under the title 'Vienna's Calling' at Hotel Imperial, Vienna. The project is a cooperation of fashion network Nineteen74.com and the agency factory311.com.
Question: Why have you chosen the theme 'Vienna's Calling'?
Jürgen Knoth: The theme has been chosen by nineteen74.com. They originally did a shoot called London's Calling and then decided to spread it out, animating people like me to organize a production in their home towns with their support.
Question: You are working a lot with Austrian designers. Do you think that their work is strongly influenced by the cliché of 'Classic Viennese Style'?
Jürgen Knoth: I've done some look books last year. Let's see what happens after the Vienna's Calling shoot. Anything that helps young hard working creatives getting noticed is a step into the right direction.
And no, I don't think there's influence from the old cliché. One or the other might play with it sometimes but in general I think contemporary people are trying to get rid of these 'history curse' of Sachertorte and Mozartkugeln.
Question: Can you describe the cliché of the Classic Viennese Style.
Jürgen Knoth: It's all the history related things tourist come for I think. Schönbrunn, the Viennese Opera, Museums. Documents from the former 'greatness' of K&K times. That's why we chose the Imperial Hotel as location for the shoot; to link together the past splendour and contemporary design work, playing with the old royal clichés of decadence and luxury.
Question: How would you describe the style of Austrian designers?
Jürgen Knoth: I see two approaches; one is casual streetwear with highly comfortable materials, the other classical elegant designs like dresses and robes for opera or red carpet use. In the shoot we go for the later.
Question: Does a typical Austrian approach to fashion exist?
Jürgen Knoth: I'm not sure. You'd need to ask the designers about that. What I see is a usability orientated approach in streetwear, making it pleasant to wear with and cool relaxed looking. In elegant dressing I see a stronger tendency to simple beauty then super playfull details which might make a dress look extravagant or even a little crazy.
Jürgen Knoth plans to create a luxurious, decadent scenery with 9 to 10 models and actors in provocative roles to represent 'Vienna's past and future':
"... we'll make it look cathedral like with light breaking in from the windows ..." Jürgen Knoth
Check out more information about Jürgen Knoth www.juergenknoth.com.
fig.: Portrait Jürgen Knoth