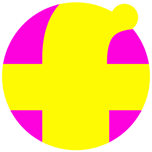 Work Space at Fashionoffice.org
Fashionoffice is seeking for fashion, beauty and culture journalists
Fashionoffice's model for working with other journalists from the fields fashion, beauty and culture is elaborated on the fair basis of 50% of the advertising sales income of each article during the first 6 months. Journalists who are interested in publishing their articles in one of the magazine's channels will get a personal account to track the traffic of their articles. The income is counted by measuring the traffic with Google Analytics on the daily basis of advertising rates of the international market.
The articles will be announced with teaser text and image on the cover site of Fashionoffice.org and the cover of the according channel such as
Fashionoffice will integrate the content in the magazine by transferring it into the layout for online and the mobile site, which will be counted as well. Additional teaser texts for the articles will be published in the weekly Trendletter and the RSS Feeds.
"The advertising rates for online journalism are low in relation to print journalism or TV. Journalists in this medium are still waiting for equalisation of intellectual property rights independent to the 'transportation' of their work. In fact, this deficit can not last longer considering that internet gains more and more readers/viewers – some newspapers have already stopped printing and publish exclusively online – and broadcaster have already merged with the internet.

Marshall McLuhan once said: 'The medium is the message'. But this isn't correct in times when publishers and broadcasters integrate content from different media into a new technology to transport their messages. Today, it's 'the message' that counts." Dr. Karin Sawetz, publisher Fashionoffice.org.
Journalists who are interested in working with Fashionoffice.org please send an email to home@fashionoffice.org.