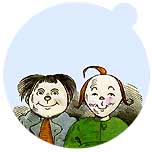 Maxxmo's Music-Tipp
Video: The musicians of Sound Riot performing live the 'Holographic Universe' from the album 'The Cosmic Game' (2005) by Thievery Corporation in June 2008 at the Old Courthouse, Osd, Sweden.
On this video you can see the Swedish artistis 'Sound Riot' performing the track 'Holographic Universe' by the Washington DC based production Thievery Corporation, founded by the DJs Rob Garza and Eric Hilton: Markus Ernehed on keys and bassclarinet, Robin Cochrane - percussion/keys, Fredrik Eriksson - doublebass, Erik Edlund - drums myspace.com/soundriotosd.
Thievery Corporation is on tour! You can hear the downtempo/electronic music with influences of dub, acid jazz, indian classical and brazilian styles on 20 Feb in Chicago, 21 Feb in Toronto, 22 Feb Montreal ... Boston, New York, Philadelphia... are following, to name only a few. Check out details last.fm/music/Thievery+Corporation.