The Trendletter is adjusted for mobile phones! You can subscribe.

January 2012 - I: Preview 2012/13 menswear, headwear; Preview 2012 swimwear;...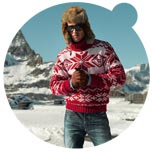 Preview 2012/13 menswear Pierre Cardin incorporates the brand's history into the jeans: the 'time'-lining of the pockets carry descriptions of the milestones of the label...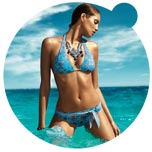 Preview swim- and homewear women/men 2012 'Colorful - Loud - Wild' is the motto of SS2012 at Palmers. Practical combinations of swimwear with matching...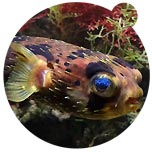 Architecture, art, design, eco-research ...seen at the Aqua Terra Zoo 'Haus des Meeres' which is built into one of six Viennese flak towers from World War II...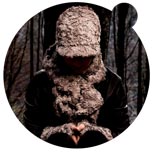 Preview 2012/13 headwear Bird feathers seen at the 'Forest Spirit' 2012/13 collection by Capo. Matching arm- and leg-warmers complement the 'flight-outfit'...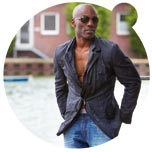 Trevor Jackson Stuttgart based US soul-rock musician in the SS12 campaign of menswear label Hartwich; inspired by the movie 'Into the Wild' about a man on travel...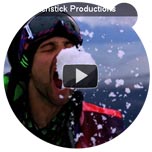 Snow sport movies ...like 'Attack of La Niña' in January at The Loft. Another of the presented trailers looks like a Viennese criminal story (?) mixed with action-sport...

"It's so easy without complexity..." ...sings Los Angeles based Jesse Hughes aka 'Boots Electric' while performing with guitar playing models...


Selected SHORT MESSAGES (from the FashionFeeds; available even on twitter.com/byFASHIONOFFICE):
3 Jan - #Music 'Ugly' by Zerocrop from the album 'Painkiller'
30 Dec - #Music #video: 'Fall From Here' by 'Clubfeet', directed by fashion videographer Alex Goddard
30 Dec - 'Damenspende' are gifts for ladies. At the Techno #Ball in #Vienna the Damenspende are #lingerie by Fushja...
30 Dec - #Ski athlete Sarah Schleper wears a mini #dress for her final race
28 Dec - #Music #video: 'Scale It Back' ft. Little Dragon by DJ Shadow from the album 'The Less You Know, The Better'
28 Dec - #Music #video: 'After' by Moby from the album 'Destroyed' directed by the Austrian Antonin Pevny
27 Dec - Preview #FashionWeeks 2012: '#Greenshowroom' from 18 to 20 January during #Berlin Fashion Week
27 Dec - Preview to Valentine's Day 2012: romantic movie 'The Vow' after a true story

Fashion Weeks (presentations of autumn/winter 2012/13):

Imprint (C) Sawetz, since 1996