The Trendletter is adjusted for mobile phones! You can subscribe.

January 2012 - III: New Technology for Fragrances; Design Award web Film Series;...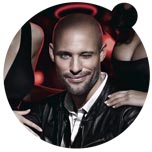 'Dangerous Man' ...is the name of Bruno Banani's fragrance. It uses a special technology: Cyclodextrines are activated in moments of excitement and enhance...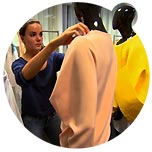 Film episodes ...of the H&M Design Award with graduates from design colleges like the Berlin University of the Arts, the Swedish School of Textiles, Central Saint Martins...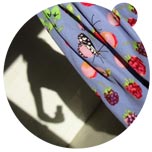 Who is the creator of this dress? The creator of this dress has a famous brother, the dress is from the second collaborative collection during the last...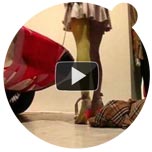 Shoes, cars, stockings ...seen at 'Milly's Maserati Show' by Madeleine Berkhemer who describes herself as post-feminist artist. Now, the gallery Mario Mauroner Vienna...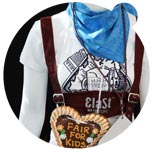 Trends spring/summer 2013 ...are exhibited from 31 January until 2 February at 'Munich Fabric Start'. The fair with areas like 'Blue Zone' where denim weavers, sportswear...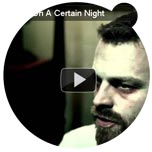 The Miserable Rich ...tour with the album 'Miss You in The Days'. Singer James de Malplaquet says "All sex and death, this one. I had been thinking about possession,..."

Selected SHORT MESSAGES (from the FashionFeeds; available even on twitter.com/byFASHIONOFFICE):
16 Jan 2012 - Interview with Vivienne Westwood about the #menswear FW2012/13 show, article about the 'frozen' beards of the #models
16 Jan 2012 - Exhibition '#Social #Fabric' about #textiles as mirror of economical-political changes, 19 Jan – 10 March, London
15 Jan 2012 - About the #Dolce & Gabbana FW2012/13 presentation with Chinese #models from an #economical-political view
14 Jan 2012 - #Music: 'And I Say' by Nicolas Jaar ft. Scout LaRue and Will Epstein
14 Jan 2012 - 'SuperBodies' - Triennial for contemporary #art, #fashion and #design in Hasselt (BE), 4 Feb - 27 May
13 Jan 2012 - Modabot's #calendar for the events from 16 to 22 January on occasion of the #Berlin #FashionWeek
13 Jan 2012 - #Fashion #film porn 'Será el comienzo' by 'Dandy Diary' on 17 January at the City Sex Shop in #Berlin
13 Jan 2012 - Making of #dessous, #homewear SS2012 campaign by #photographer Mario Schmolka in Ibiza and Formentera
12 Jan 2012 - How to #dress up for the #Jägerball (Hunters-Ball) in #Vienna - this year on 30 January

Imprint (C) Sawetz, since 1996