Subscribe to the Trendletter!
October 2012 - III: Nature inspired Fashion; Mainstream vs Underground; Snowboarders;...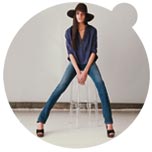 Nature and jeans in a 'Love Story'
...seen at the current Levi's collection. Levi's designers were inspired by the nature of the oceans, the landscapes in Maine, Scotland, Iceland...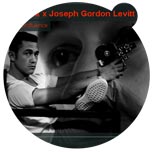 Joseph Gordon Levitt about 'mainstream vs underground'
The Hollywood actor speaks in the fashion film by Flaunt Magazine for the eyewear label 'Dita' about 'mainstream vs underground'...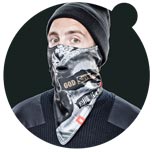 Facemasks for snowboarders
...by Airhole seen at the Frankfurt headquartered online store dom-ck.com. The store offers a nice selection of pieces from fashion, technics...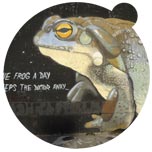 'One frog a day keeps the doctor away'
...is the title of the wall painting showing a frog and parts of a human face. The graffiti is one of a series of art works at the Danube in Vienna...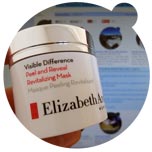 Test of a revitalizing mask
...by Fashionoffice. The test is far away from being representative and was made to bring slightly more objectivity into a beauty editorial...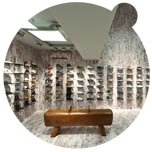 The city where movements become lifestyle
Fashionoffice threw a closer look at the interiors of shoe stores in Vienna, especially the one of Stiefelkönig at the...

'Picnic' with musicians
...at the new club 'Chaya Fuera' in Vienna on occasion of the release party of the compilation by electro-swing, Balkan-beats musician dunkelbunt...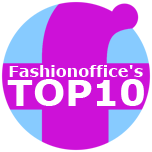 Top10 on Fashionoffice
Last month, users requested (Google Analytics) mainly information about Calvin Klein, Puma, and the Academy of Art University San Francisco...

Selected SHORT MESSAGES (from the FashionFeeds; FashionFeeds per Email subscription):
9 Oct - #MusicVideo Wax Tailor's 'Time To Go' feat Aloe Blacc, from the album 'Dusty Rainbow From The Dark' (Sept, Le Plan/Lab'Oratoire)
8 Oct - #Music #visualArt project by Absolut: 'Sunshine' by Little Dragon (Sunshine Star Slinger Remix)
7 Oct - #MusicVideo 'Echo' by British singer Foxes aka Louisa Rose Allen (vinyl 11 Nov)
6 Oct - #MusicDownload 'True Romance' by Citizens! from the debut album ''Here We Are' (9 Oct 2012, Kitsune/Cooperative Music)
6 Oct - #MusicDownload presented by Jerry Bouthier - Kill The Hero ft M K de Monde 'Surrender (Mannequine remix)'
5 Oct - #MusicDownload 'Fear Like That' by Deluka and A Heart Is A Spade; live on 15 Oct, Mercury Lounge, NYC
5 Oct - #Music James Bond's 50th anniversary: Adele publishes the title song of the upcoming #movie 'Skyfall'

Imprint (C) Sawetz, since 1996