Subscribe to the Trendletter!
October 2012 - IV: Digital World; Season Statement; Modern Work Style;...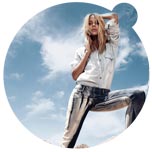 Women's collection inspired by the digital world
Italian fashion label Guess unveiled the upcoming collection and campaign which is inspired by fashion blogger and model...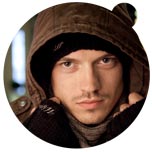 Fashion statement against winter in the city
...seen at the Viennese knitwear label 'Fuck Winter' by Katharina Schober. The idea behind is to say out loud the things...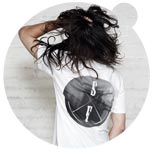 T-shirt in modern work style
...seen at Levi's Streetwear collection. The denim label produced lifestyle documentaries from European cities such as from...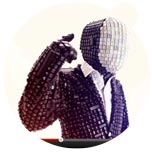 Keyboard man meets screen beauty
The new Boys Noize video 'Ich R U' is directed by Patrick Jean & Sebastien Loghman. In the main role, a keyboard man who meets...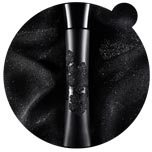 The 'Code' of seduction
On occasion of the upcoming release of the eau de parfum 'Armani Code', Giorgio Armani gives some hints about the code of seduction...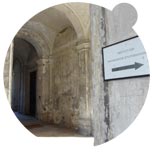 Musical style research
...is the title of one of the institutes of the University of Music and Performing Arts. Vienna Insight by Karin Sawetz: "I found the sign in an old convent..."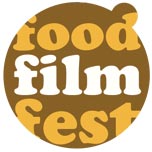 What happens when nobody is hungry?
...question the directors Beto Nahmad and Alber Fernandez in their short film 'Bon Appetit'. The film will be shown at the NYC Food Film Festival...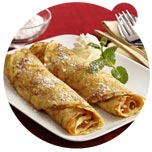 Tracing back history on the culinary timeline
The 'Palatschinke' is the Austrian interpretation of French crêpe. The history starts in France, traces the route from Romania...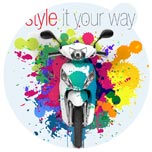 Designing the surface of a motorbike
...in this case the protective frame with shield for the front legs, the floorboard and the motor trim of the scooter 'Honda Vision 50'...

Selected SHORT MESSAGES (from the FashionFeeds; FashionFeeds per Email subscription):
13 Oct 2012 - Amnesty International #shop for human rights: rubber bracelet in barbed wire style
13 Oct 2012 - #MusicDownload 'Run Run Run' and interview: Sophie Auster about song-writing, 'Brooklyn Cuisine'...
13 Oct 2012 - #Formula1 driver Jenson Button in Mickey mouse's #kitchen
12 Oct 2012 - #Music 'Destroyer' by Telepathe remixed by Trent Reznor, Alessandro Cortini, Atticus Ross
12 Oct 2012 - #Fashion #performance video: Alexander McQueen transforming a men's suit
11 Oct 2012 - #Music 'The Baddest Man Alive' by The Black Keys & RZA, soundtrack 'The Man with the Iron Fists' (with Russell Crowe, Lucy Liu)
11 Oct 2012 - #Music 'Sweet Potion' by Hank & Cupcakes from the new EP (22 Oct, BMG Rights Management)
11 Oct 2012 - #MusicVideo 'Because I Know That I Can' by Andy Burrows from the solo album 'Company' (23 Oct, Play It Again Sam)
11 Oct 2012 - #MusicVideo 'Navy' by Kilo Kish (recently released on the new singles label The Blue Rider)

Imprint (C) Sawetz, since 1996