Subscribe to the Trendletter!
November 2012 - I: Sexy Halloween Costume; Red Shoes for Hollywood Actress;...

Sexy Halloween costume
The 3D horror thriller 'Silent Hill - Revelation' provides an inspiration for Halloween costumes in nurse style inclusively performance-dance...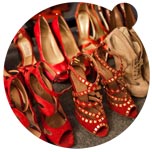 Red shoes for Penelope Cruz
The Oscar winning actress is the 14th woman after Milla Jovovich or Salma Hayek who appears in the Campari calendar. The selection of shoes and dresses...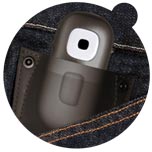 Jeans and 'fashion' in the meaning of customs, rites
Replay will release the technically equipped 'Social Denim' jeans which allows interaction with Social Media...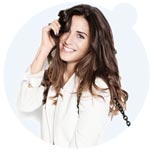 Gala Gonzalez' collection for Mango
...was presented with a fashion film that could be described as 'mystery-action'. In the secondary role appears an actress who looks like...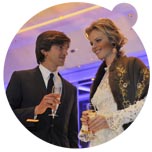 Travel stop for shopping: Kazakhastan
Eva Herzigova at the new hotspot with stores by Louis Vuitton, Saks Fifth Avenue, Fendi, Burberry, Stella McCartney, Gucci...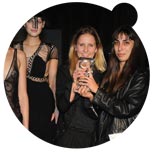 Augustin Teboul selected for the Dorchester Collection Fashion Prize
...by prominent jurors like Kenzo Takada, Chantal Thomass, Nathalie Rykiel, Louis Vuitton's Lorenz Baumer...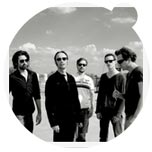 'Keep You Close' by dEUS
dEUS lead singer and song writer Tom Barman incorprated into the album 'Keep You Close' more personal lyrics and a warmer musical approach...

Selected SHORT MESSAGES (from the FashionFeeds; FashionFeeds per Email subscription):
27 Oct - #HelmetDesign by Lewis Hamilton for #Formula1 #IndianGP with special message in Hindi
26 Oct - Aveda #beautyVideo for FW12 #cosmetics 'Neo Goth' inspired by Gothic Age, Romantic, Japanese Manga and Anime
26 Oct - #MusicVideo 'Thunderbird' by Thunderbird Gerard
25 Oct - #Music 'Green is the Mountain' by Frances Yip from 'The Man With The Iron Fists' #movie soundtrack (released 22 Oct)
24 Oct - #Music 'Born To Fly' by Beca from the upcoming EP 'Born To Fly' (20 Nov, This Is Music Ltd.)
24 Oct - National Museum of #Women in the #Arts article about #music "I Will Survive: The 1970s-Rockers to Disco Divas"
23 Oct - #Fashionoffice Content Trends (shares and clicks during the last six months, generated on 23 October 2012, 9:00)
22 Oct - #MusicVideo 'The Baddest Man Alive' by The Black Keys / RZA, soundtrack of the upcoming movie 'The Man With The Iron Fists'
22 Oct - #Design interpretations of the #textile carpet kilim for the 1st #Istanbul Design Biennale
22 Oct - H&M #menswear #fashionFilm by Jonas Akerlund, #music by James Lavelle and Matthew Puffett
22 Oct - #Travel documentary-poetical view on a purification ritual in San Bartolome de Pinares; #music used from Unkle

Imprint (C) Sawetz, since 1996