Subscribe to the Trendletter!
November 2012 - II: Equipped Handbag; Couple in Sparkling Situations; Female Skiers;...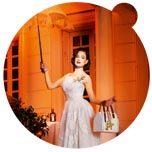 Dita Von Teese as Mary Poppins with equipped handbag
...seen at the 'My Cointreau Evening by Dita Von Teese' photo series shot by Ali Mahdavi. The story centers around...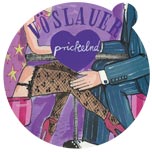 Woman and man in sparkling and other situations
...seen at the labels by artist Mari Otberg for the bottles of the special collection by the Austrian natural water brand Vöslauer...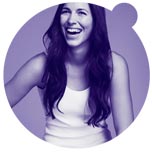 Skier Elena Curtoni
...is one of the athletes of the 'Milka Ski Stars' team who were photographed by musician Bryan Adams. Milka invites to the lucky charm helmet design contest...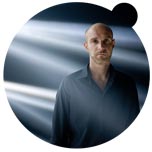 French musician Vitalic
His funny-brutal video 'Stamina' (album 'Rave Age') is about eating disorders and the strange custom of fighting against the results of bad nutrition with...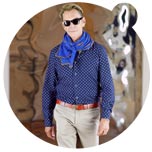 Wolfgang Joop received lifetime achievement award
The Ministry of Economics and Technology honored the designer with the prize of the Federal Republic of Germany...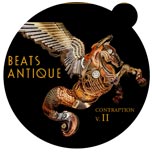 Beats Antique's album 'Contraption Vol. II'
Recently, the three members band Beats Antique released the electronic-acoustic world fusion album 'Contraption Vol. II'...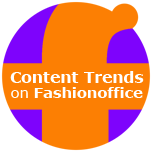 Content Trends on Fashionoffice
Viral lifts (increased traffic due to shares and clicks) of articles by the magazine Fashionoffice during October 2012...

Selected SHORT MESSAGES (from the FashionFeeds; FashionFeeds per Email subscription):
31 Oct - Picture 'Elevator' by US #photographer Jason Langer; exhibited at #ParisPhoto2012 (15 - 18 November)
31 Oct - Picture of #womenswear 2013 by Gloria Coelho from the presentation on 31 Oct, #SãoPauloFashionWeek
30 Oct - #Ski #fashionFilm with pieces from the Active Collection by Peak Performance
30 Oct - #Music 'Brave' by John Talabot and Pional, theme song for #marathon in #Valencia, Spain
29 Oct - #MusicDownload 'Along The Way' DeVotchKa Live with the Colorado Symphony (13 Nov, Cicero Recordings LTD)
28 Oct - #MusicVideo Brodka's 'Dancing Shoes' remixed by Kamp!
28 Oct - #Music instrumental dance floor by Strip Steve 'One Thing' feat. Robert Owens (12 Nov, Boys Noize Records)

Imprint (C) Sawetz, since 1996